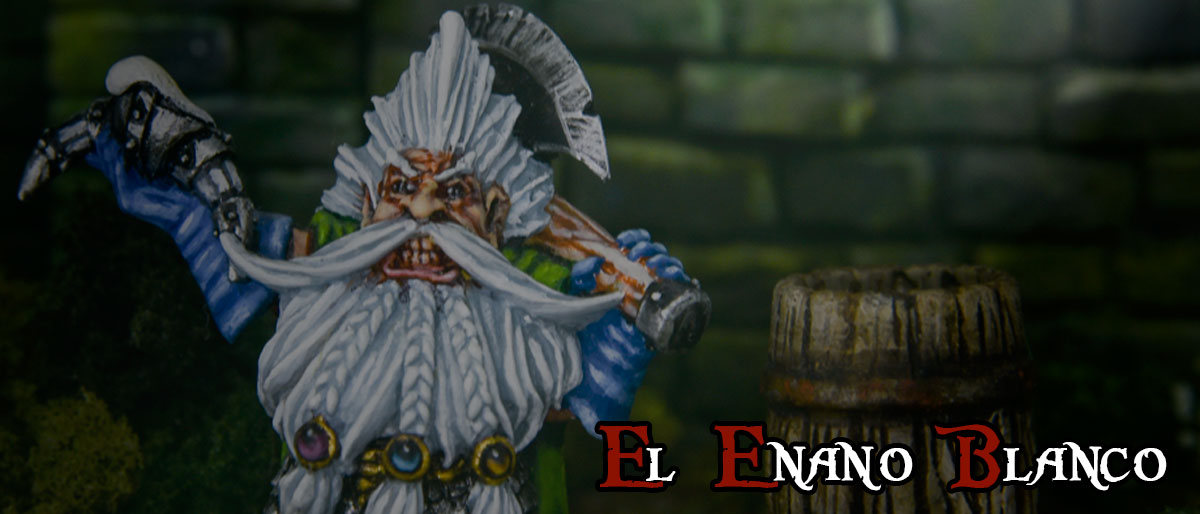 The White Dwarf is one of the characters who appears more times in the White Dwarf magazine, together with The infamous Black Goblin. An iconic figure of Warhammer Fantasy, The White Dwarf is a sing of a black future for the dwarven race. A black future and hope, because The White Dwarf going to fight whit them! Our friend Gorko, from Ludus Belli, has painted this excellent model!

Gorko is our favourite shop assistan from Ludus Belli. His friendliness and charisma has earned him this tittle, in the other hand, he his the only one shop assistan in the shop so…. Along the last years we have been visting Ludus Belli, no only for increase our armies, to enjoy with the nice people of there too.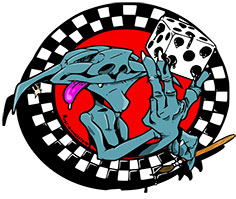 Gorko is famous for his excellent Games Workshop dwarven army that he used to deploy for Warhammer Fantasy and Kings of war.
When he arrived from Cadiz in 2002, he started to collect a new dwarven force for play Rough Trader tourmanets. Soon, his dwarfs started to call attention of everyone for the painting job. He won severals painting awards.
Warhammer Old School is not only a style, is a way to relive our beginnning.
We borrowed his dwarfs army to show you up here!
We think that The White Dwarf is a great figure to star! In the following entries we going to publish his different dwarven regiments of his Warhammer Fantasy army.
With his white beard and "nice smile", The White Dwarf welcomes us to the dwarven kingdom. With a Bugmans served in a runic helmet!.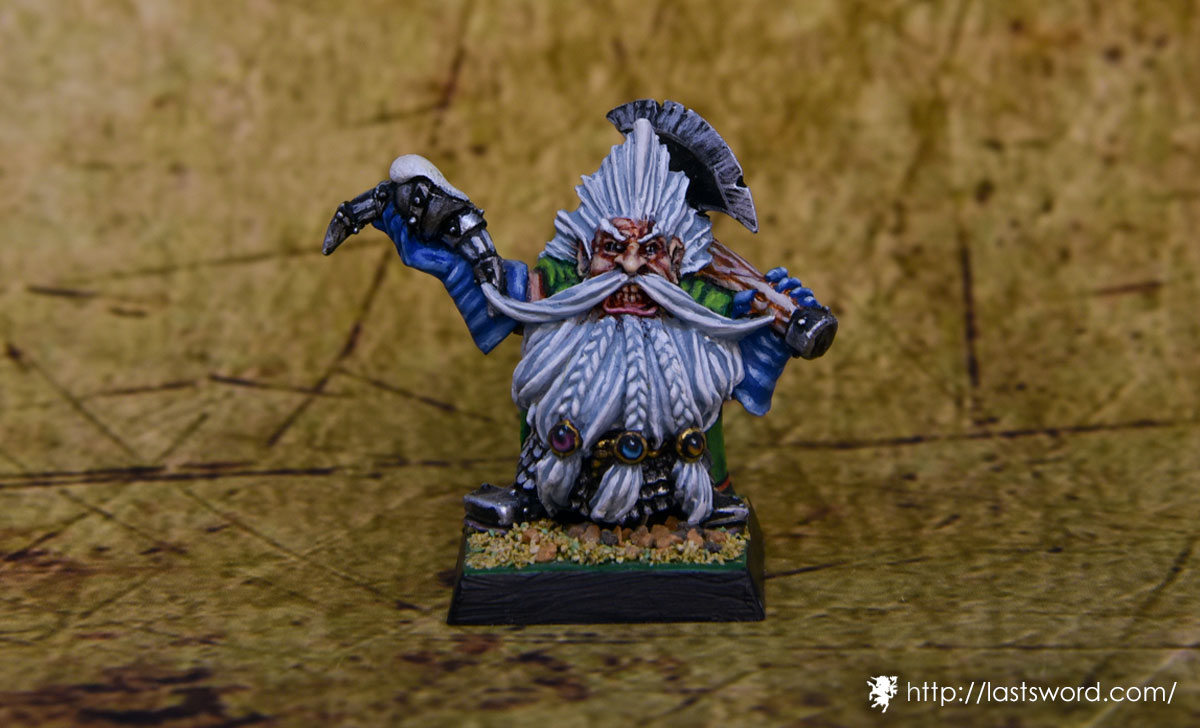 The painting job is an example of Warhammer Old School. Base, shadow and two or three lights. The White Dwarf is no one of the most  classic Citadel figures by Games Workshop but remains us our first games!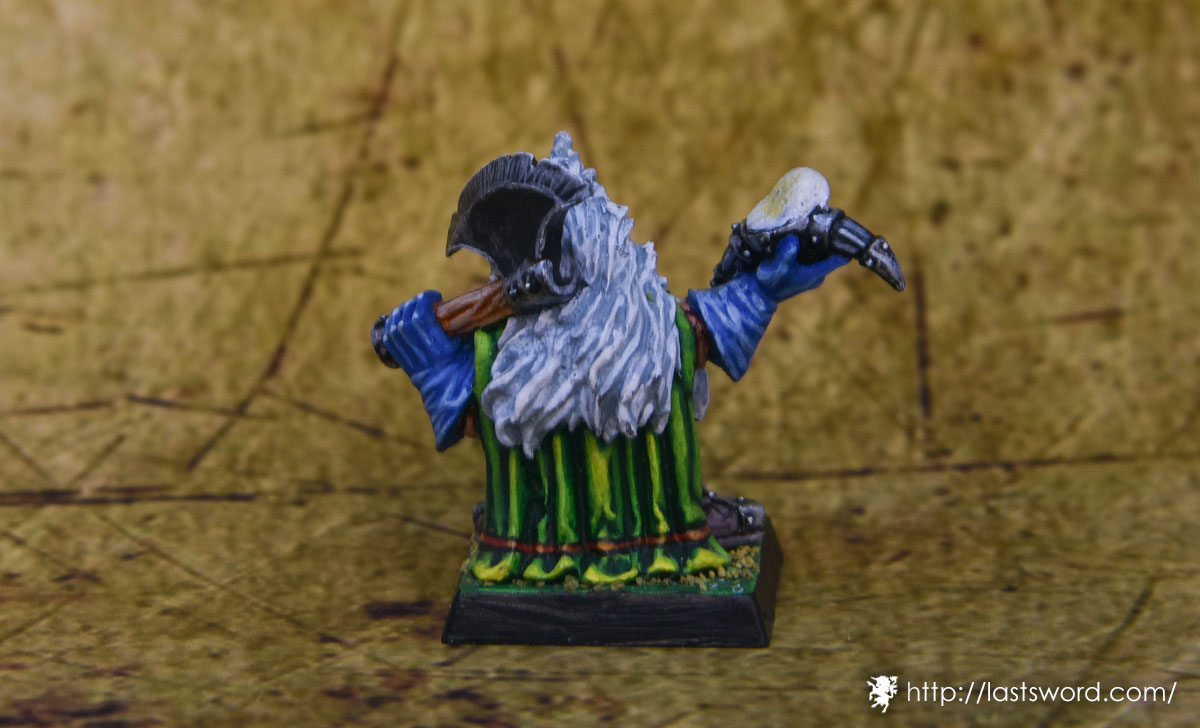 Wrapped up in misterious aura, The White Dwarf only arrives to the battle in the most fateful times, to dissapear again after the dwarven victory…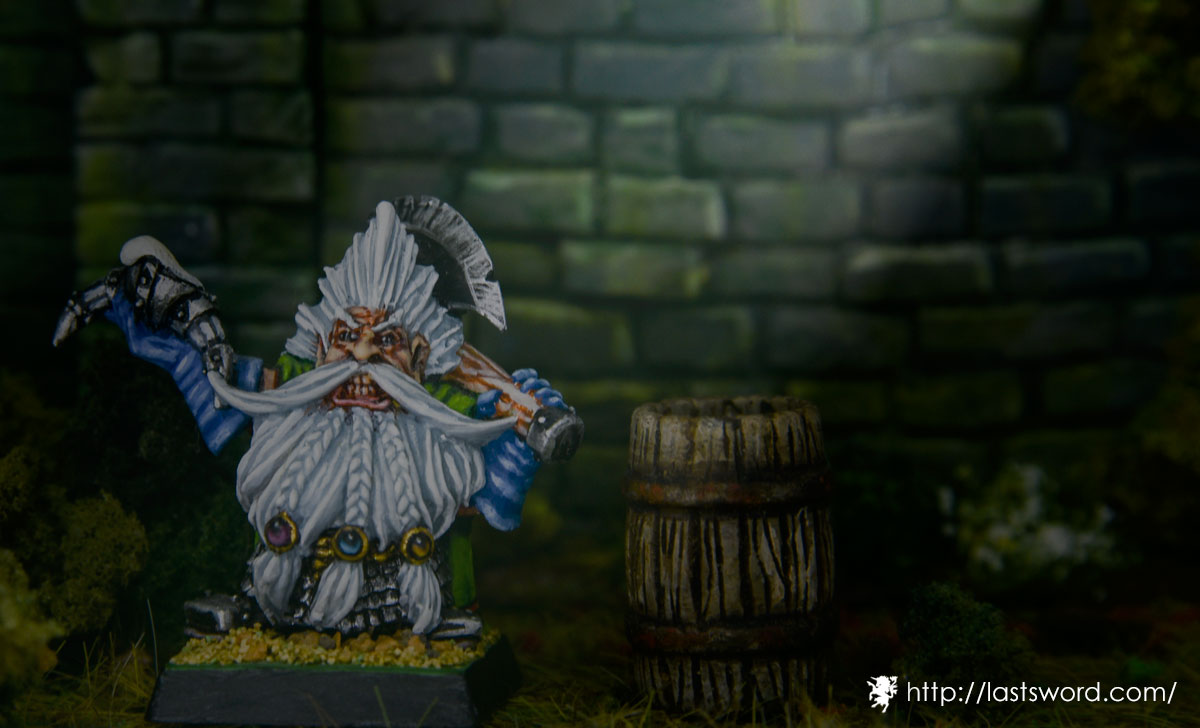 The White Dwarf uses to be the last who arrives to the battle. But it was our first chosen to show here Gorko dwarfs  army of Warhammer Fantasy.
Do you like Goko's The White Dwarf?