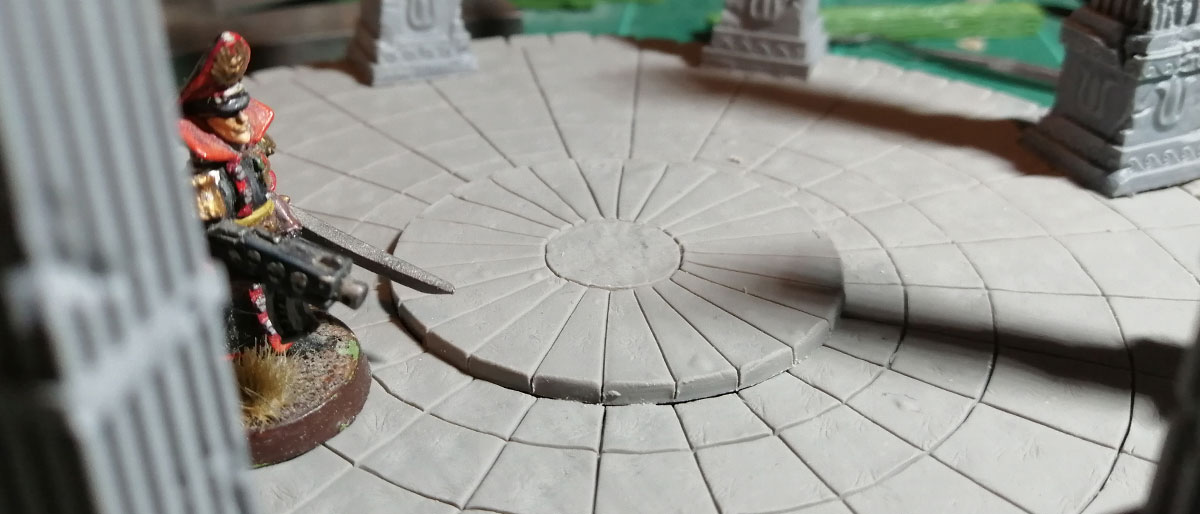 A monoptero is a round temple without walls. This is my new scenery project and I hope finish it before to somedoby ask me to do something different. It will fit great into an elven atmosphere.

For our following elven campaign I have to do a board with a lot of temples. You can see the WIP of a rectangular one in the article: WIP Elven temple.
The new one will have a different shape, round. This time I had an extra experience doing temples, so I hoped work faster.
First I did a small drawn. Something that I can use as blueprint.
With cardboard and foam I did the base.
Was lovely realized how dumb I was… Temple was too small.
I started again and cut a bigger piece of cardboard. Finally the base was around 19cm diameter and 3cm high.
I've been thinking about how to decorate the stone in the temple. After looking on internet I chose a drawing with squares.
I put the drawing over a sheet of Super sculpey Clay. Stone texture was added pushing with an old brush.
3cm high was not too much, but the elven temple will need some stone steps around. So I cut the clay in strips and adeed each brick with a sculpting tool.
With all pieces done was the time to cross my fingers and put into the oven for 15′.
While clay strips were hot, I curved them and glue to the carboard base. You will get a lot of clay bits if clay get cold before to bend.
Finally I glued the bigger clay piece on top and checked the gaps. To be honest, piece was done, but I will do a mold in the future so gaps must be covered the next time.
We going to use these elven columns in our board, so I put some of them around the temple, just to check.
I really like how it looks now, and is not painted yet!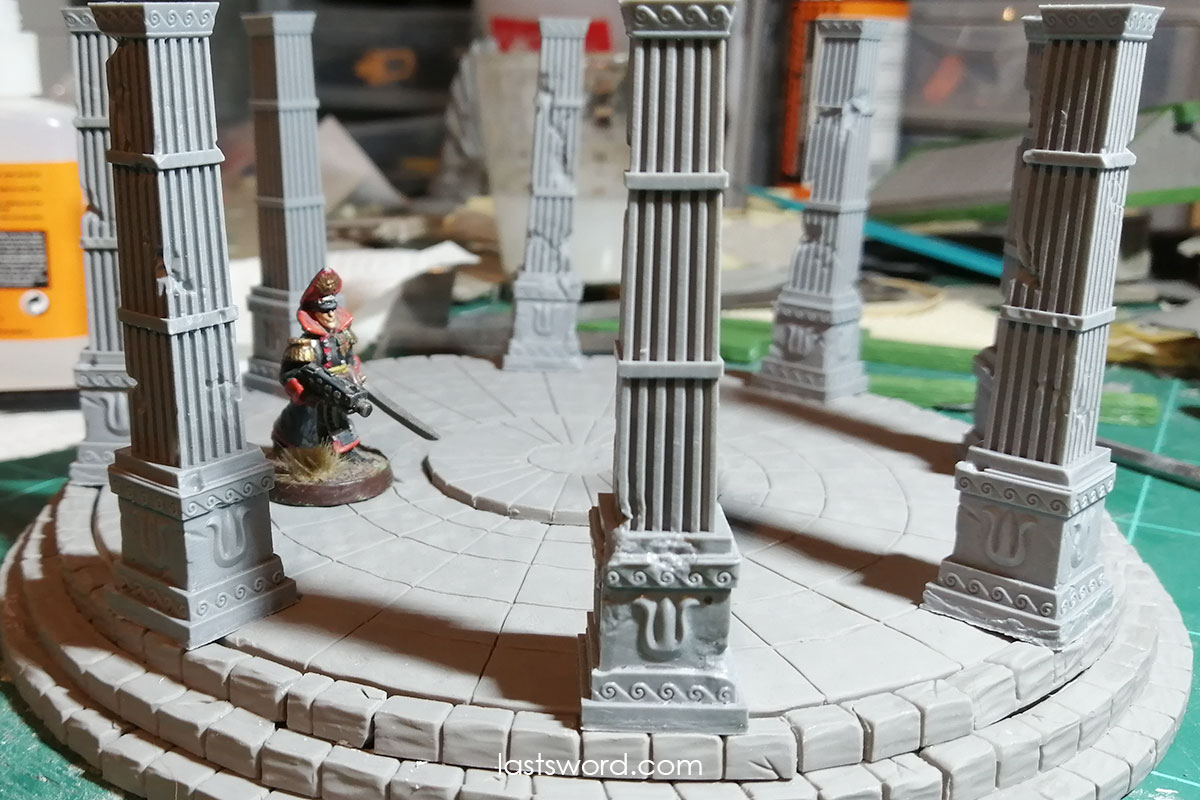 I hope you like our elven temple. Next time I have to add a roof…
Maybe now you are thinking about to do your own… just do it! And share your temple pictures in our facebook!
See you next time folks!