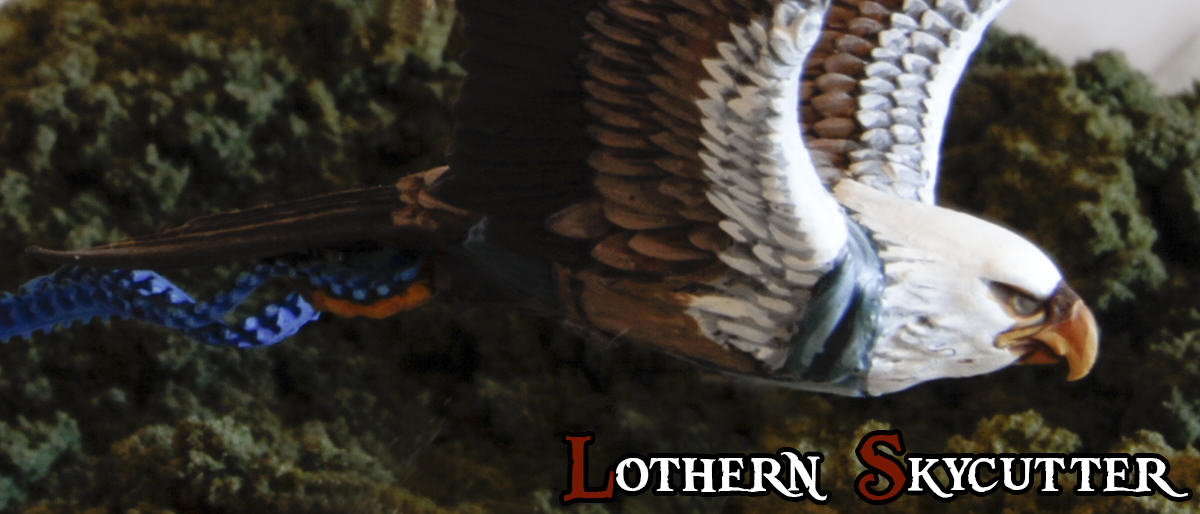 "Asur announced their arrival in the sky…"

Afther a long time without freetime, we were wishing a time to paint figures. Last time we where painting dwarf from severals companies. Right now we would like spend our time in something different, no much beards!
High Elves is one of our favorites Warhammer Fantasy race. Collecting a Warhammer Fantasy High Elves army is was only a matter of time. An Asur expeditionary force crossing along The Empire waterways.
El Skycutter is one of the best multi-part plastic kit.
Surely the first thing that anybody would see is a Lothern Skycutter in the sky, even before high elves ship canvas, crossing The Empire land beyond Ulthuan.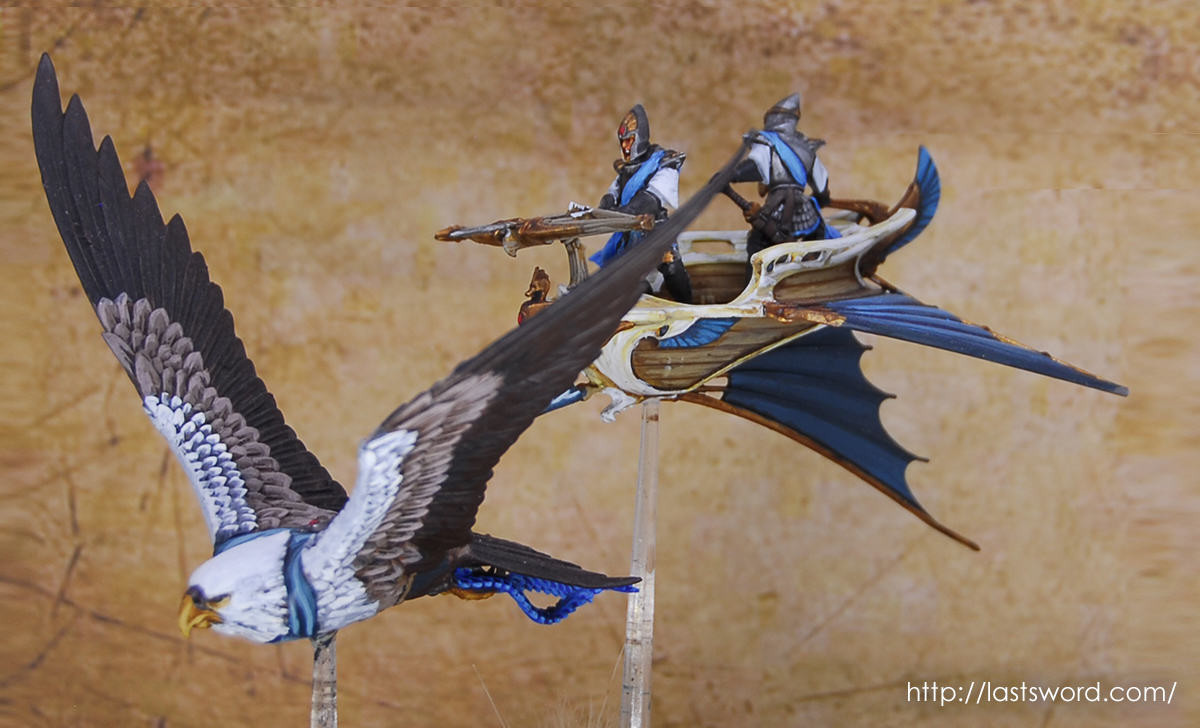 Lothern Skycutter is one of our favorites new High Elves model. It is possibly the best Games Workshop multi-part plastic kit.
Lother Skycutters looks so dinamic and the sprue is full of options. We wish our Empire with a model like that!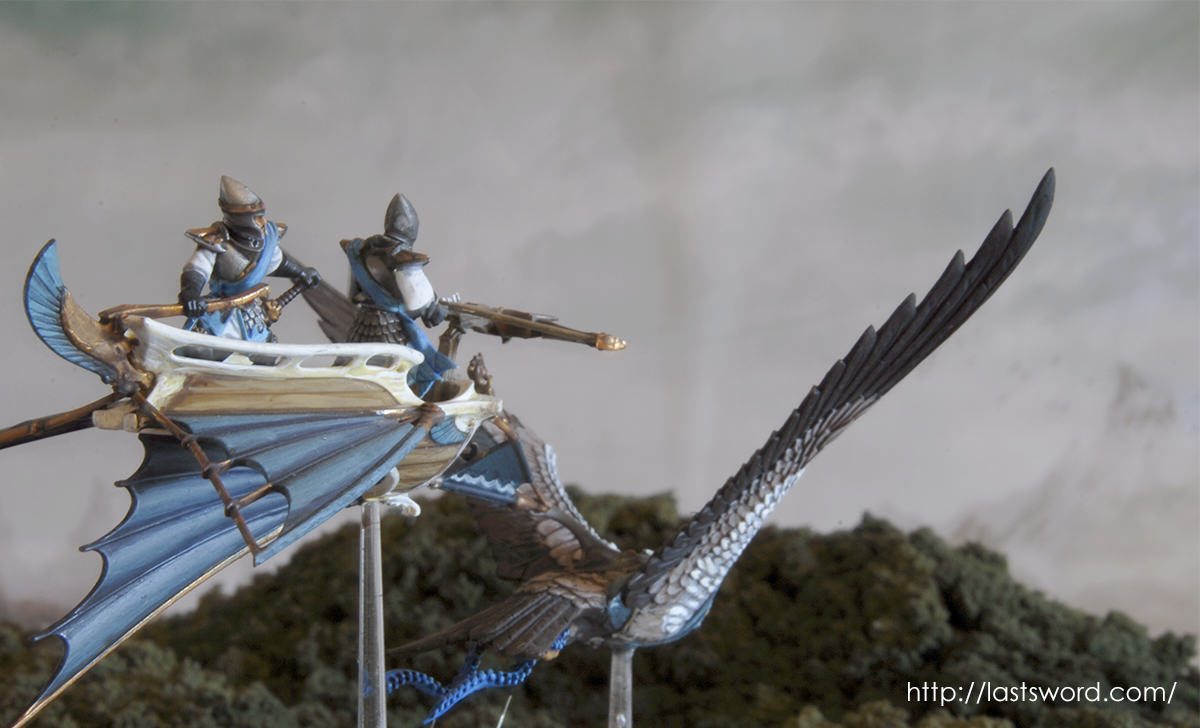 We took an easy way to paint it. Brown prime on the hull and rock as basecoating. White prime for crews. We were very carufully with shades and finally with layers to create a natural finish. We painted it just in an evening, really fast!
We have needed Vallejo Offwhite colour to create a good covering in crew clothes.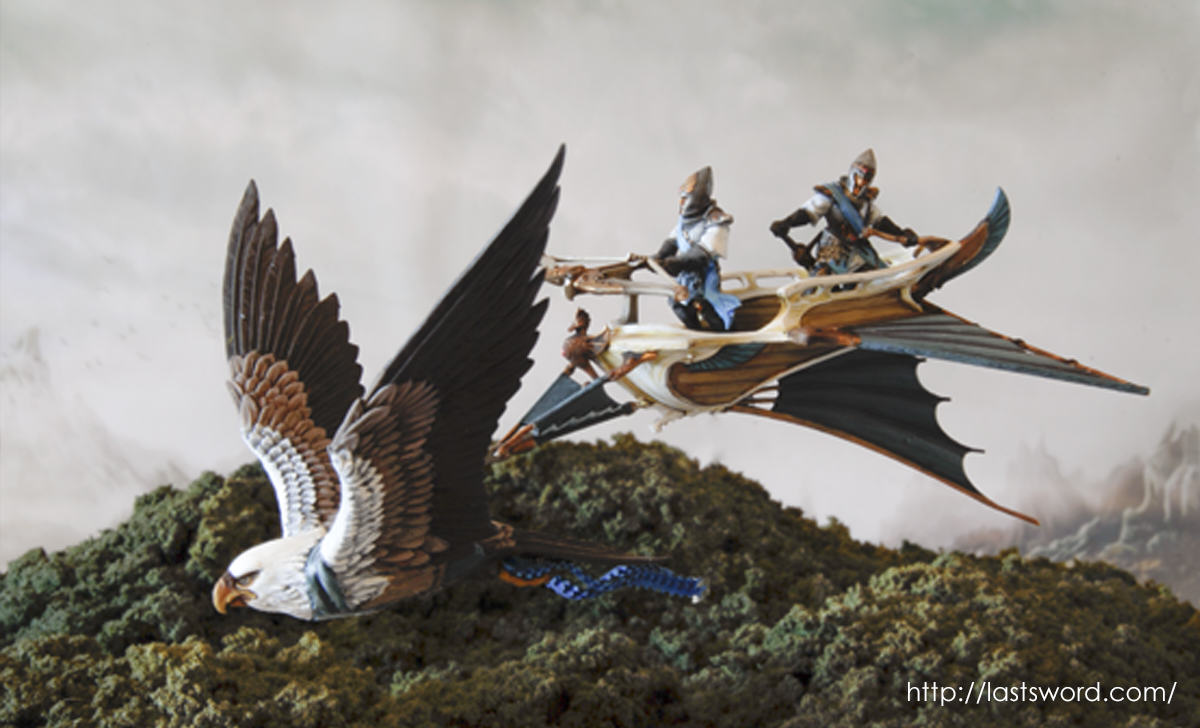 A Lothern Skycutter in the skies is a sign of the Asur arrival. We are sure about that, in the future, we would see much High Elves and Warhammer Fantasy entries here!