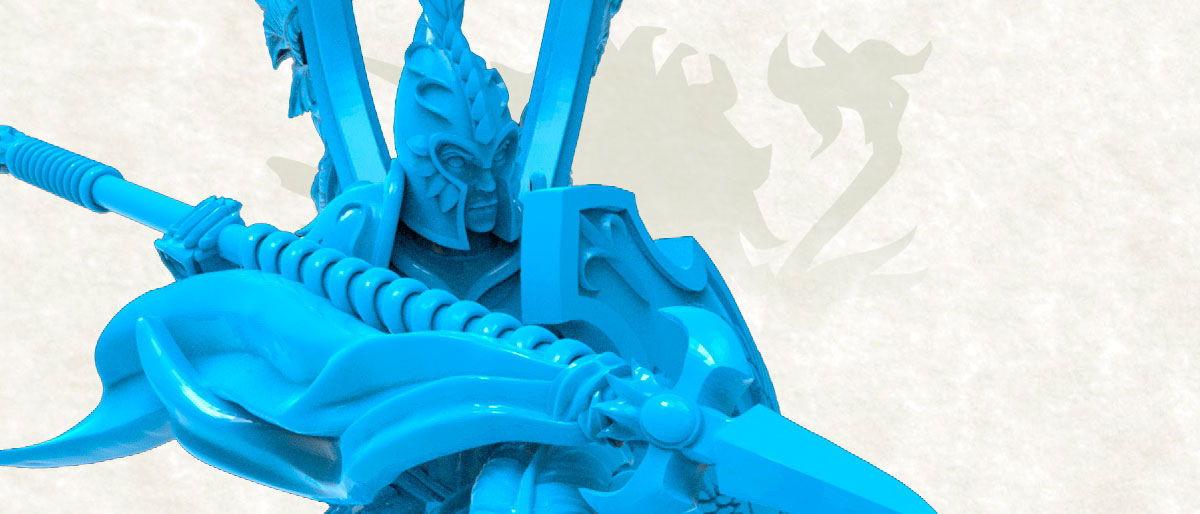 Black Swan knights are cavalry for our elven army. Now that the kickstarter campaign is so close is the time to introduce these models!

It is not the first time we talk about Black Swan knights in the blog. We showed up the concepts in the article "Black Swan Knights concepts" but nowbody has seen  a 3d model picture of them until today!
Horses running fast against the elven enemies
Worked on the Elven Princess, has been a great way to get experience with mounted models before to sculpt a full regiment. Sometimes move slowly is better than run to much!
And now lets go the check the model in depth.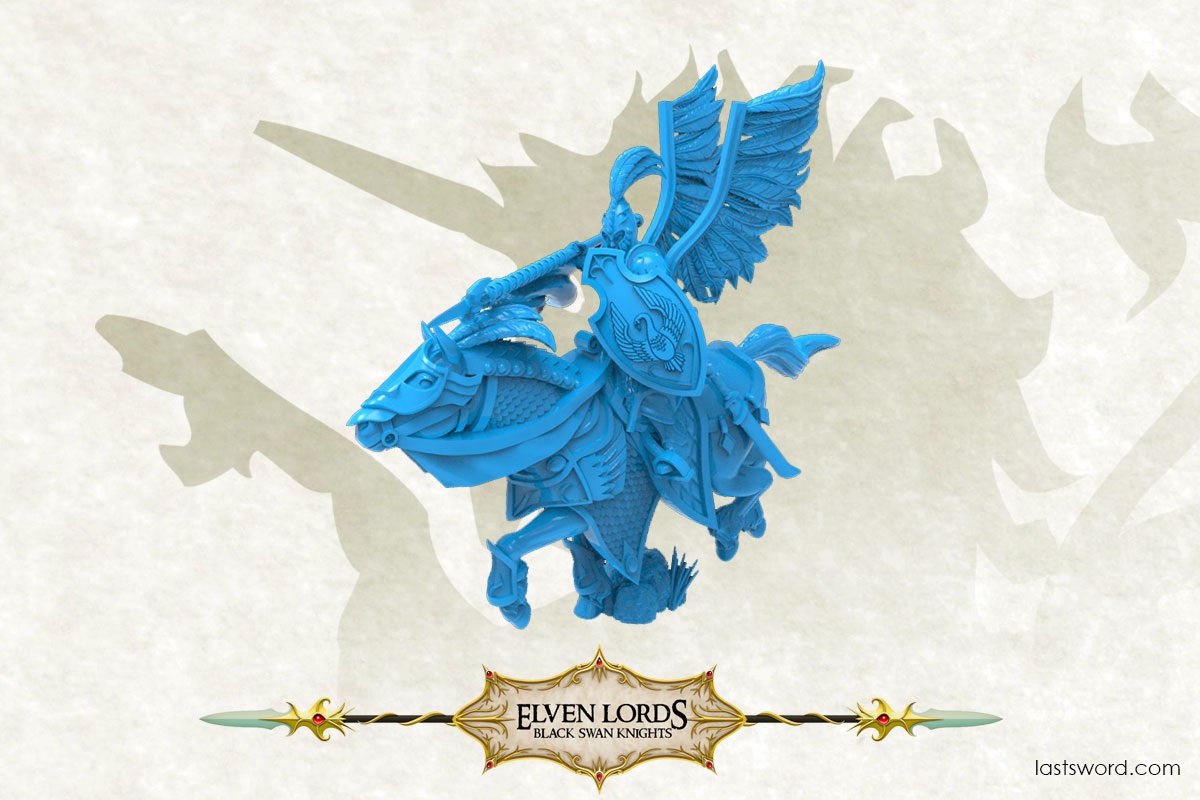 The long spear ready to strike the enemy and the sword in its sheat. In the other side, the armour, shield and the barding protect them.
As Black Swan, these elves have some featheres, even in the back.
But do not be worry if there are too much for you. The structure in the back can be removed.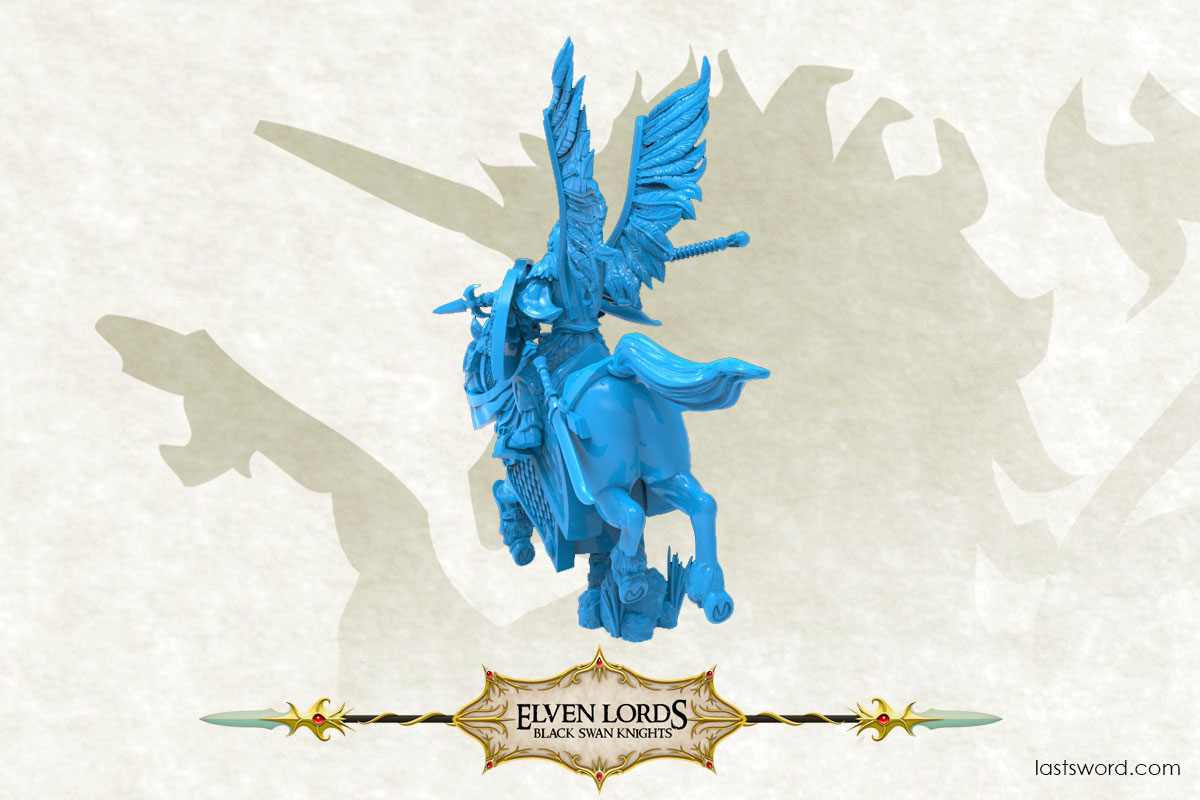 Well folks, we hope that you like it, cause we love them!
Just we ask for a little bit much patience, Elven Lords will be back too soon!
How our calvalry look for you?