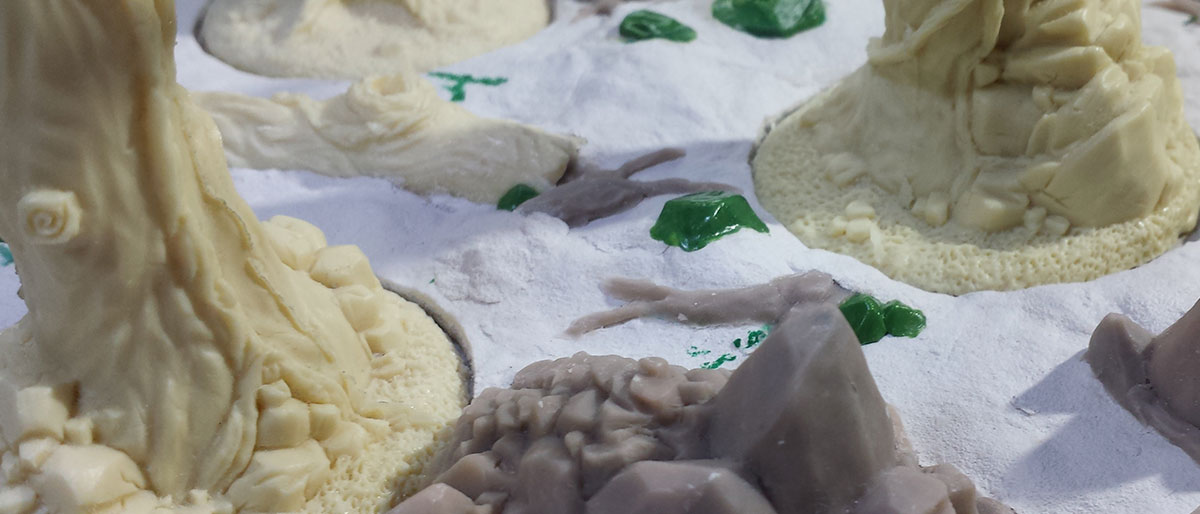 Now that we have our resin trees, is time to do a base to make a forest for Warhammer fantasy or Kings of war.
We have been so busy last weeks with our Kickstarter. It is great can do something different, no more elves today! So I come back to my scenery projects.
In the article "Resin trees" we showed how we did wargames trees with resin instead of wire and Dass clay. A tree as an element is great for skirmish games, but when you want play with regiment is better use scenic areas. For that reason we have done a forestry base.
Three trees and a forestry base, the forest!
Is much better play to Kings of war, Age of Sigmar, Warhammer 40.000, Warhammer Fantasy, 9th Age, … with scenic area. You always know when your figures are in or out, and it makes the game faster.
We wanted to do a base that we can moulding after. We drew base shape and where elements will go in a piece of DM. With cardboard we added hillsides.
Super sculpey, wire and a silicon brush was everything that we needed to sculpt stones.
We added sharp stone in one side. Now looks higher there!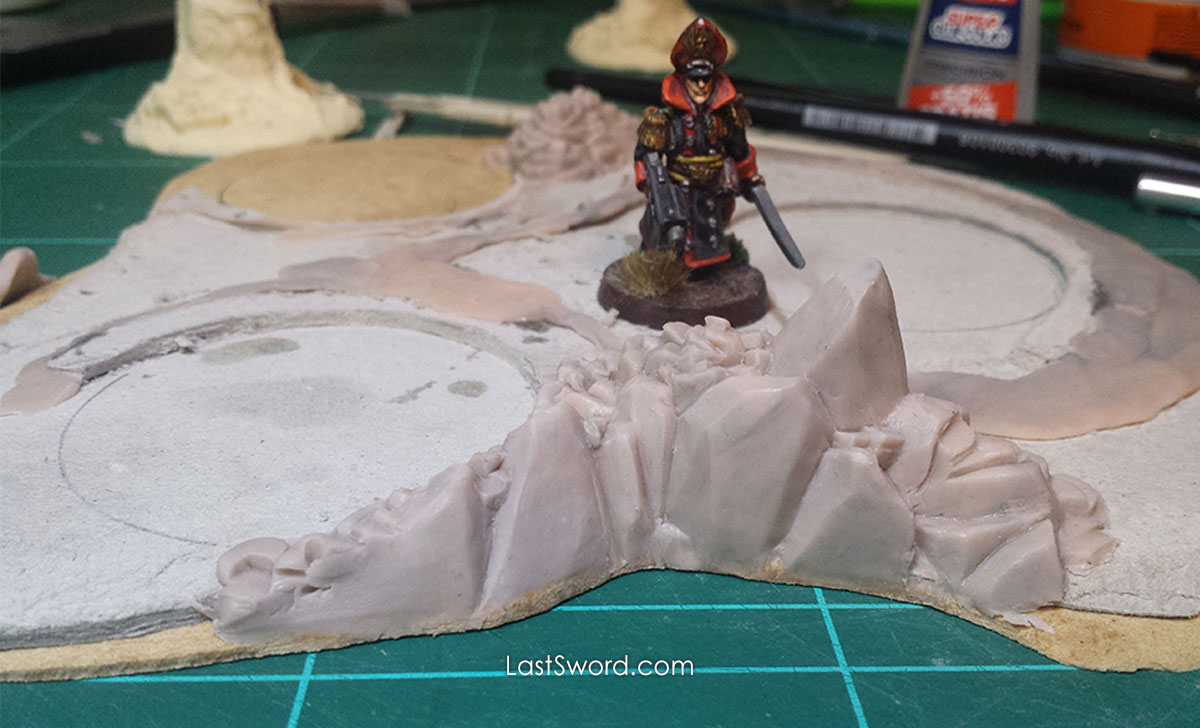 We put Das clay everywhere. We pushed a sponge againts the clay to do the texture.
We wanted a lots details in the groud, but no too much, for the figures. We took one of our trees to make a fallen truck in the ground.
Finally we added stones, roots all along the ground.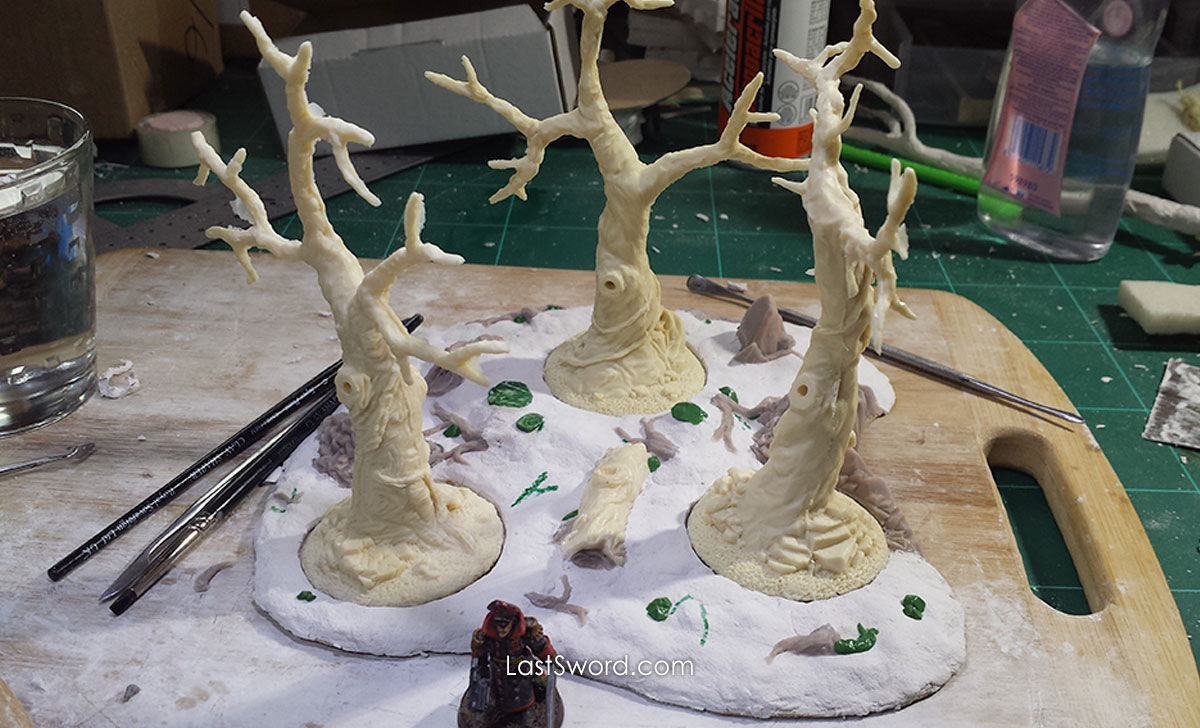 It is a very easy project, only take a couple of days.
We have painted so fast our base because we needed a picture for our kickstarter. Anyway I want to take detail pictures to show here next time!
Let us know what you think about our forest!