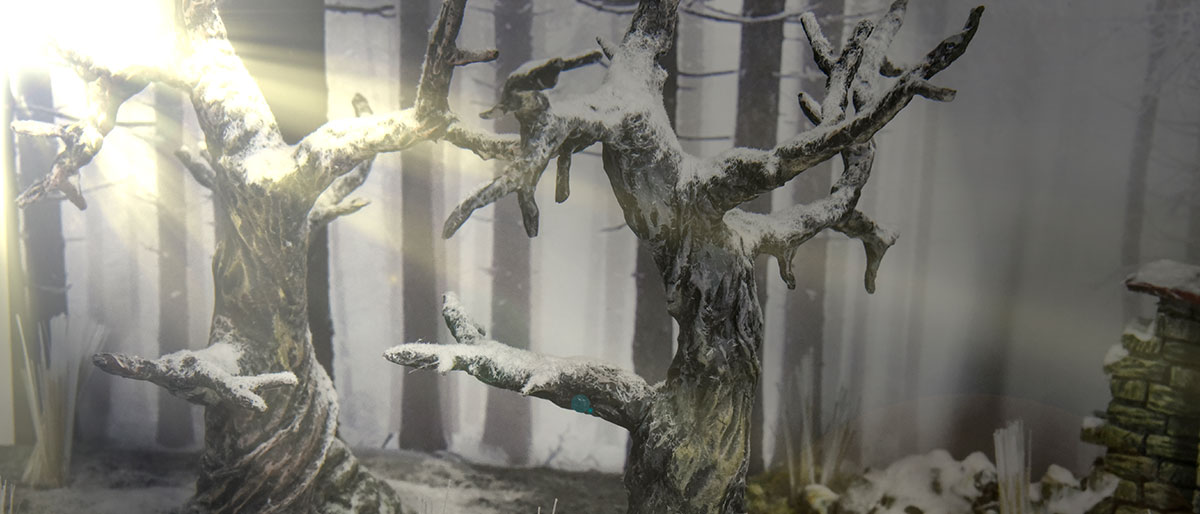 Tree, wood, forest. Would like to increase our scenery element to play Warhammer fantasy, Kings of war, Mordheim (Empire in flames), Frostgrave, etc. So we sculpted a new trees with something special.
A lots has happened even since we made our first trees. Nowadays we work with much materials and knowed new techniques.
So we did a new trees, that we have been using in our last pictures. Even if we have showed before, they need and article.
Trees still are our favourite scenery element
Unfortunately, we lost all pictured taken while we were working. Anyway, we use nearly the same technique than the first time. We talked about it in the article: "Sculpting a wood".
We used wire to do the frame, and covered with Das. Finally we use Super Sculpey all along the tree to can make bark textures. Green stuff in the bases and some details.
Finally our trees are 15cm tall and 10cm width. Big enough to play anygame.
We did branches thinking about the possibility of make some molds. Besides we can use the same branch in different trees.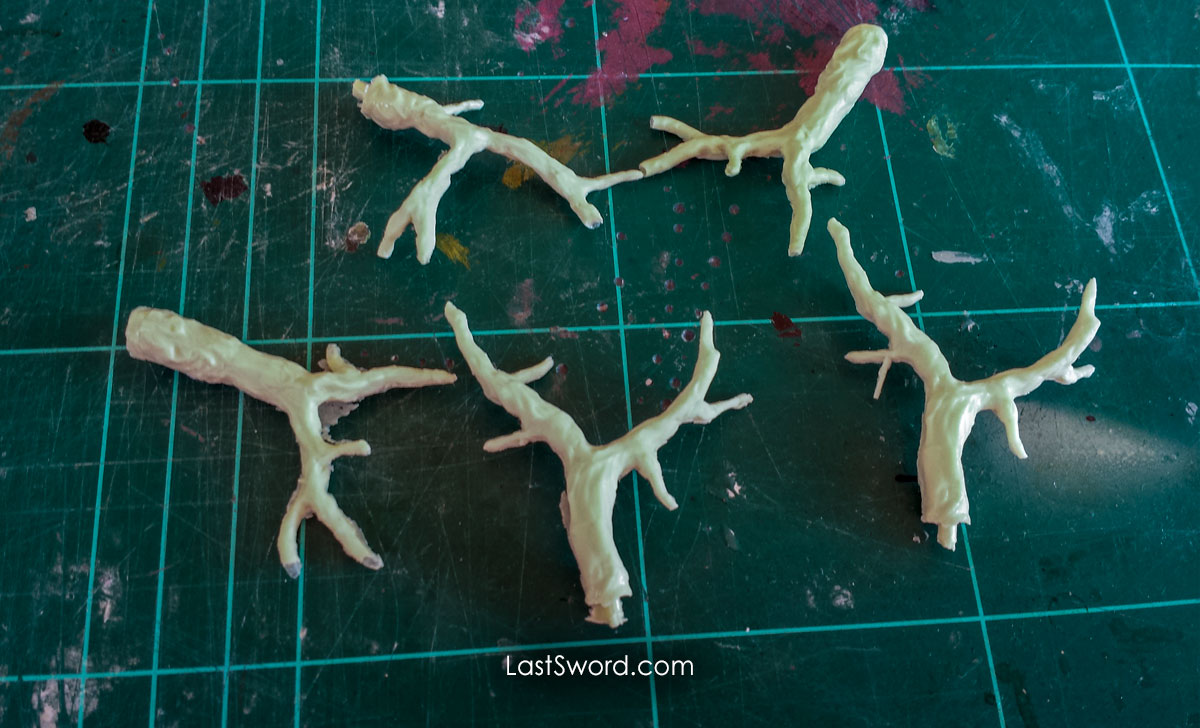 Maybe you remember the firts parragraph, we wrote "with something special", so what is it? Easy, we have made molds of the trees, so now we have all them that we will need!
What do you think about our new trees?