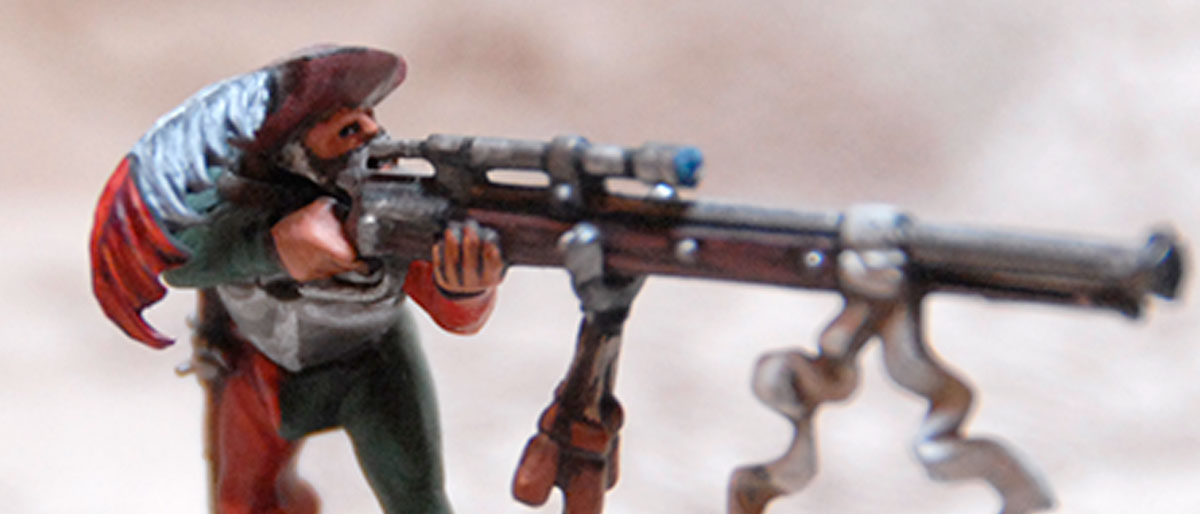 During the years we've felt this hobby in diferent levels of intensity but there has always been something that made us live it stronger. The Impery is part of that something that made us want to go further. It was the first strenght we organized of Warhammer Fantasy, and the main reason why we started lots of different projects, like for example the modular boards. And it's the power of reviving the sensations we experienced 15 years ago, when we were just starting on this fantasy world, what makes us come back to it.
We looked at the Imperial Tropes in the showcase and we realized that the time passing was wearing them down. Truth is, when we deployed the army against any opponent that wouldn't have a dilated service page on its back, gave the sensation of confronting the new against the old.
That's why we decided to quarter them again so we could do a tunning on them. We dealed with them with brushes and bring them under a long remodeling process.
We've already presented to you the regiments of Lanceros Imperiales from Kessel and also Von Wolder's, but the Empire harquebusiers were the ones we started with.
Most of the miniatures are from the Warhammer Fantasy box 6th Edition. It was necessary a little transformation, we replacement some of the heads to get diversity and added some weight to the Marksman.
The vivid colours from the army, as it should correspond to a good imperial army, had to fi tinto the reality around them, so that's why we decided to use more natural tones in their uniforms. The Fundations paints from Citadel were handful to achive more subdued tones.
This Imperial harquebusiers regiment are part of the contingent that would lead the heir of the county, Konrad Ludenhoff to the goal on our future campaign. That's why we consider it has to have some status reflected on their lines and checkered clothing.
The leader equipped with a Hochland long rifle that reflects the procedence from the regiment was a new incorporation from the new box of imperial harquebuisers for Warhammer Fantasy.
With a handful of battles we've played until now it was enough to feel the proud of deploying an unit like this one in the battlefield with the rest of the army. We hope you like it too.
What do you feel about your own unities?