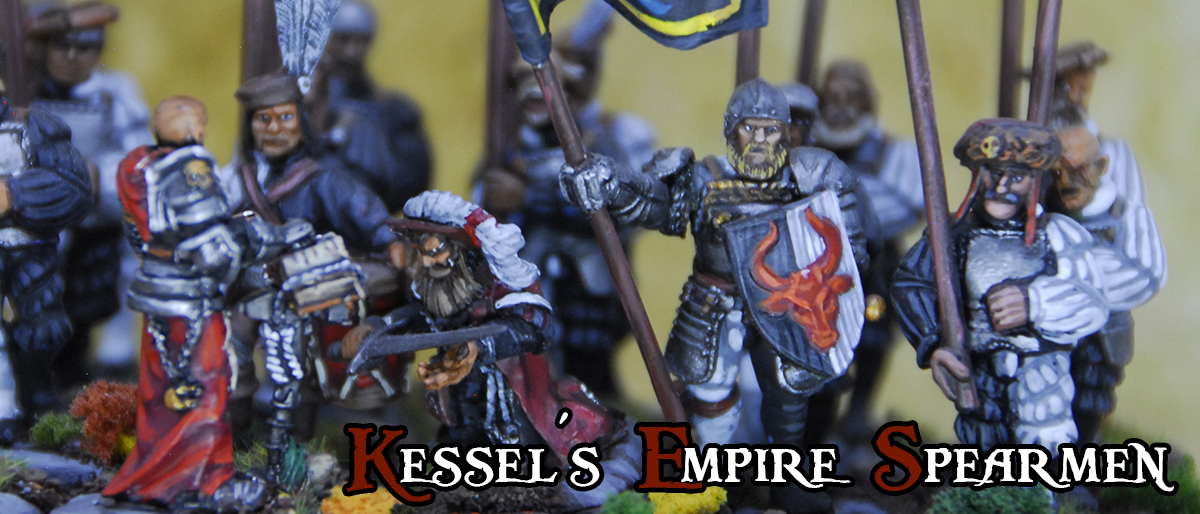 Our Empire army for Warhammer Fantasy is still growing. Out last new regiment is from Ostland, Empire spearmen.

"Hold the line!"
First we showed Von Wolder empire spearmen from Ostland and the a article "Not only a banner" with Kessel´s spearmen background.
"We are trying to organize a cohesive army"
We like that our Empire units have a Warhammer Fantasy backgroud, this is Kessels empire spearmen history:
Baron Heinz, is the lord of the sacked village of Liberecht. He is asking for Bruno Hauptlier blessing. The priest of Sigmar joins the army since the first ddays of Chaos Strom. The Baron can´t forget the dishonour of Burgomaster of the village, who surredered Liberecht without no fight agains Khorne forces, while he was far under The Elector Count Von Raukov.
Like Von Wolder, we have used Warhammer fantasy sixth edition Empire spearmen. We only needed a small conversion. We try to build a scene in almost all our new regiments, so we only used a few figures in the front line.
Two regiment of 20 spearmen of one regiment with 40!
Besides, we can deploy together Von Wolder and Kessels empire spearmen to build a big unit with 40 spears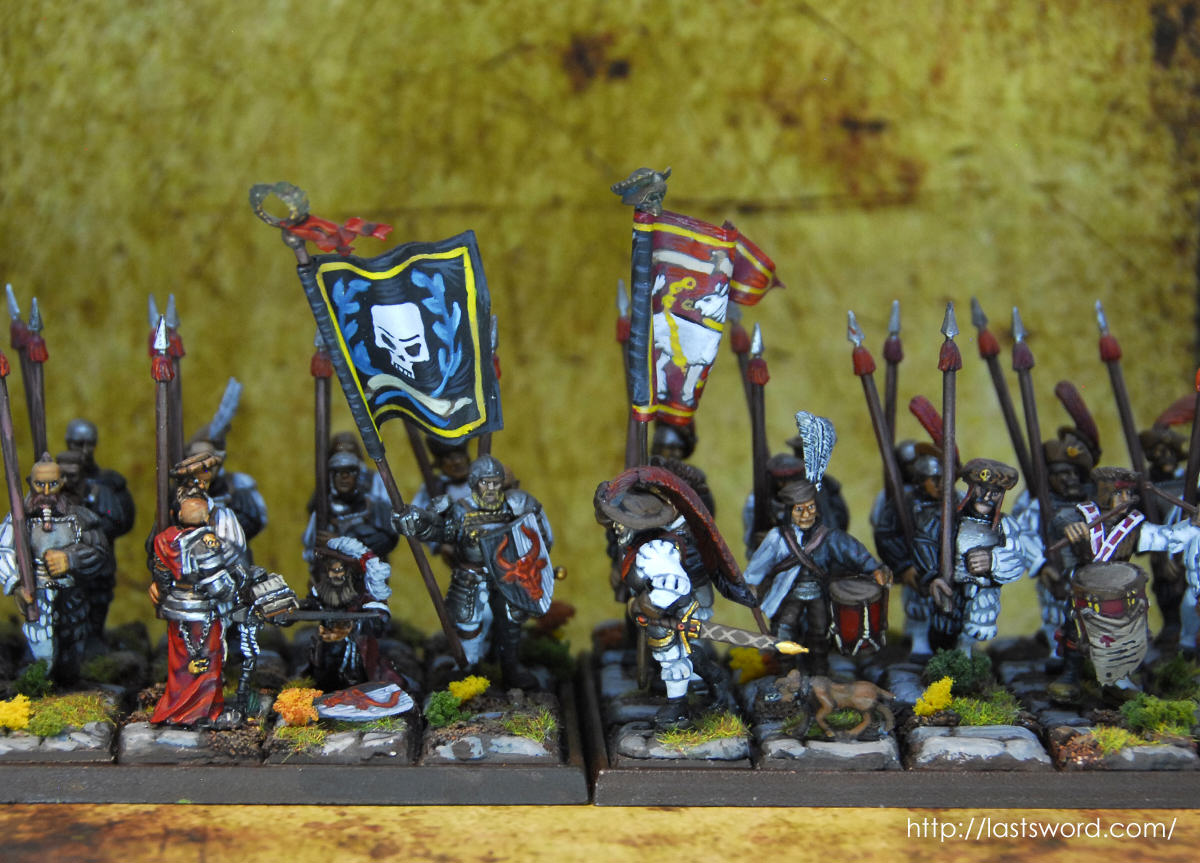 Our Empire army is nearly ready to fight in a Warhammer Fantasy battle.
We hope you like it!