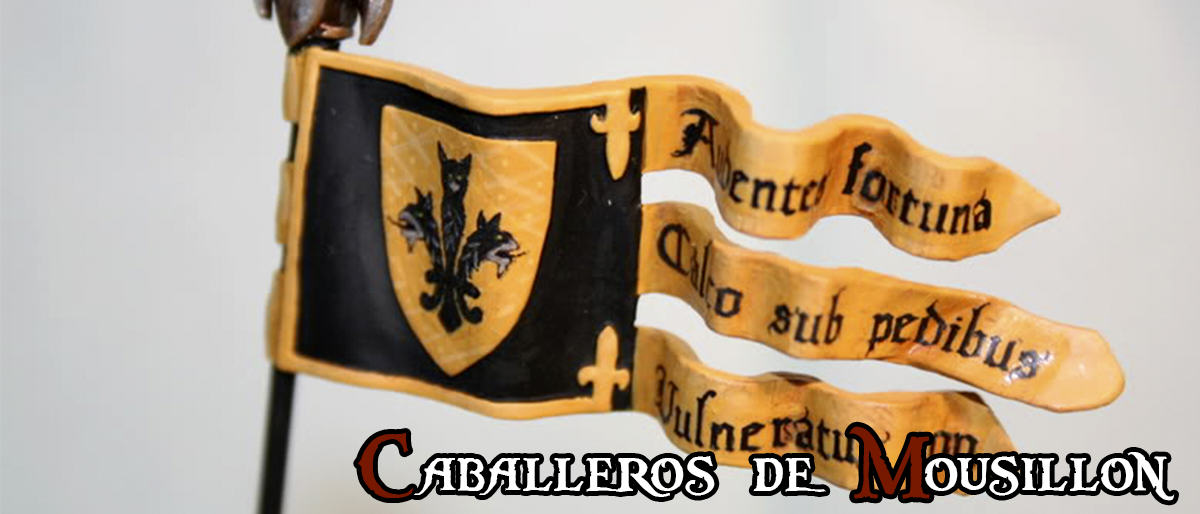 Nowadays is common see Bretonnian and Undead figures combinated to create an undead betronnian army. But sometimes the work is excellent. Today we would like to show one of the best armies that we have never seen.

Mousillon stants into Bretonnian land sorrounded by swamps. There only remains the shadows of an old elf city over poverty of their citizens
Mousillon, city of damned.
We found  illusionarypresence in  Rountable Bretonia forum. He collect an Vampire counts army, doing no very complicated conversion. As a result he has an excellent Mousillon undead army with a great background!
We could see an army like that in White Dwarf before, but this time the view is brilliant. Yellow and black, Mousillon colors, are very nice combinated.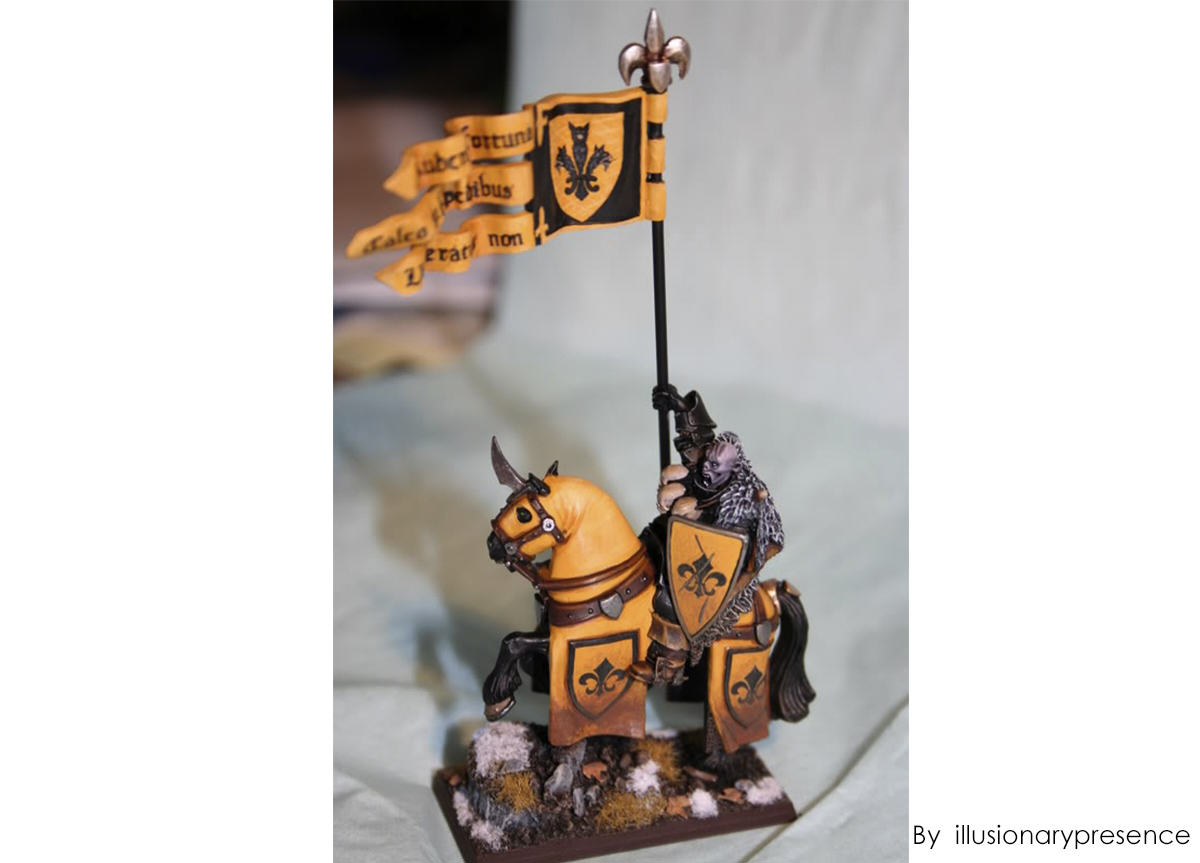 In the past, proud bretonnian knights, are today the terror of the night. Vampire counts lead this undeads army.
Walking with night aristocracy, Blood knights are ready to charge agains the enemy.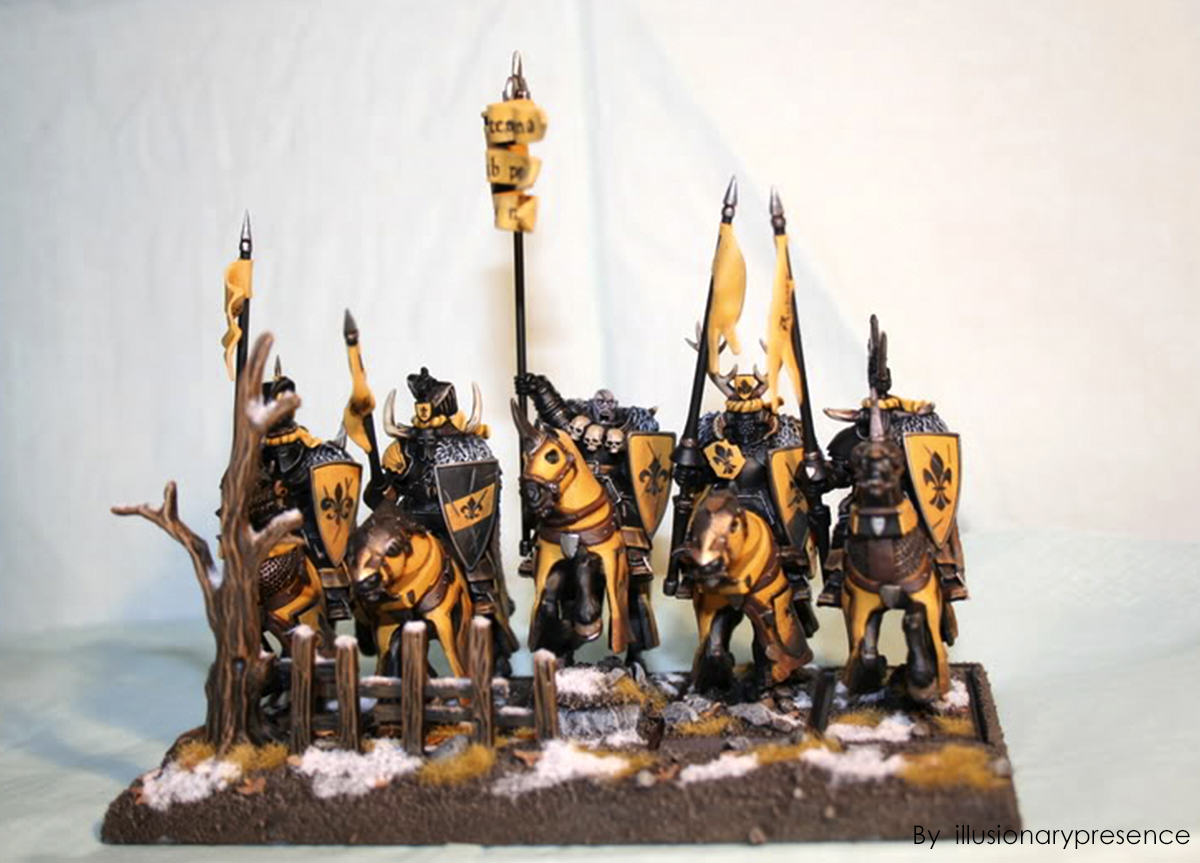 Mounting their phantasmagorical horses, Black knights follow their vampire count lords.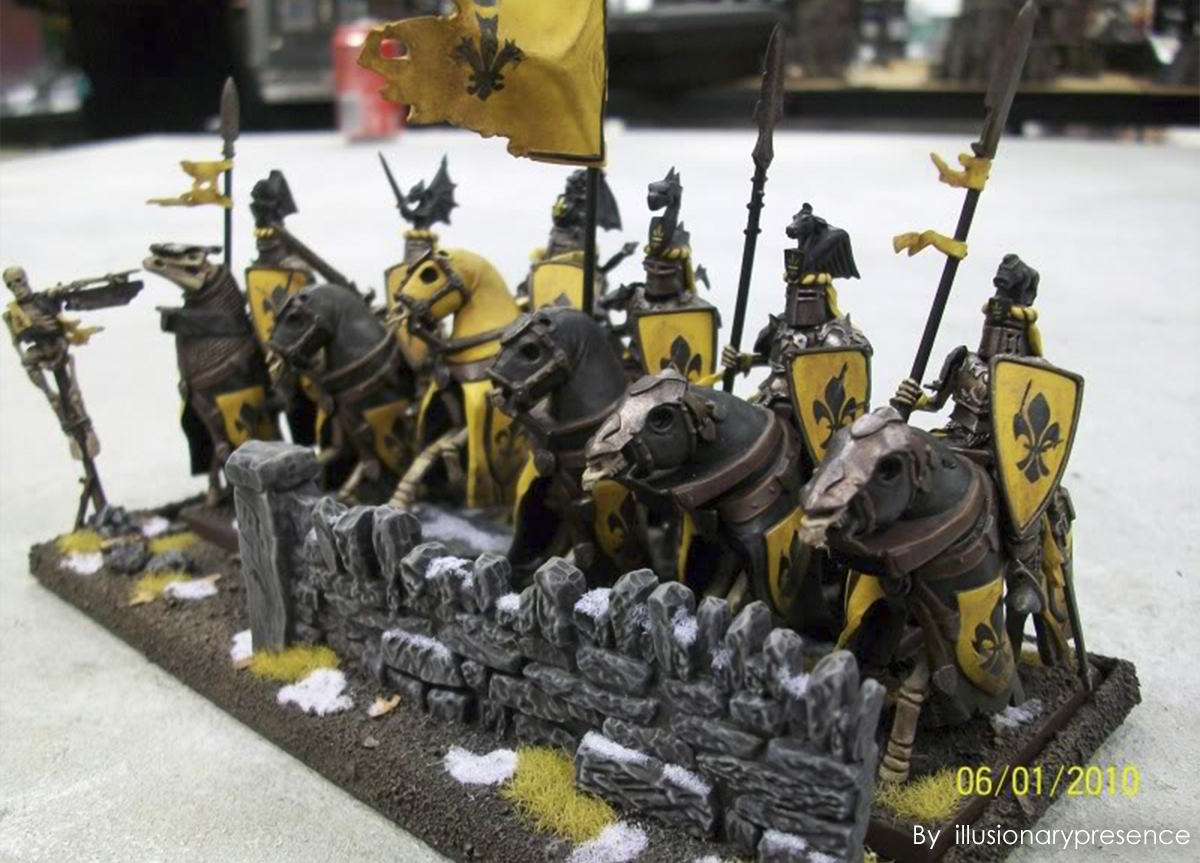 The ancient vassals raised up to serve their lords again.
Serve to me live of dead.
Skeleton horders avance inexorably over a dead ground.
Necromancers animate new zombies to fight agains for vampire counts lords.
An undead army is not completed without a night nightmare.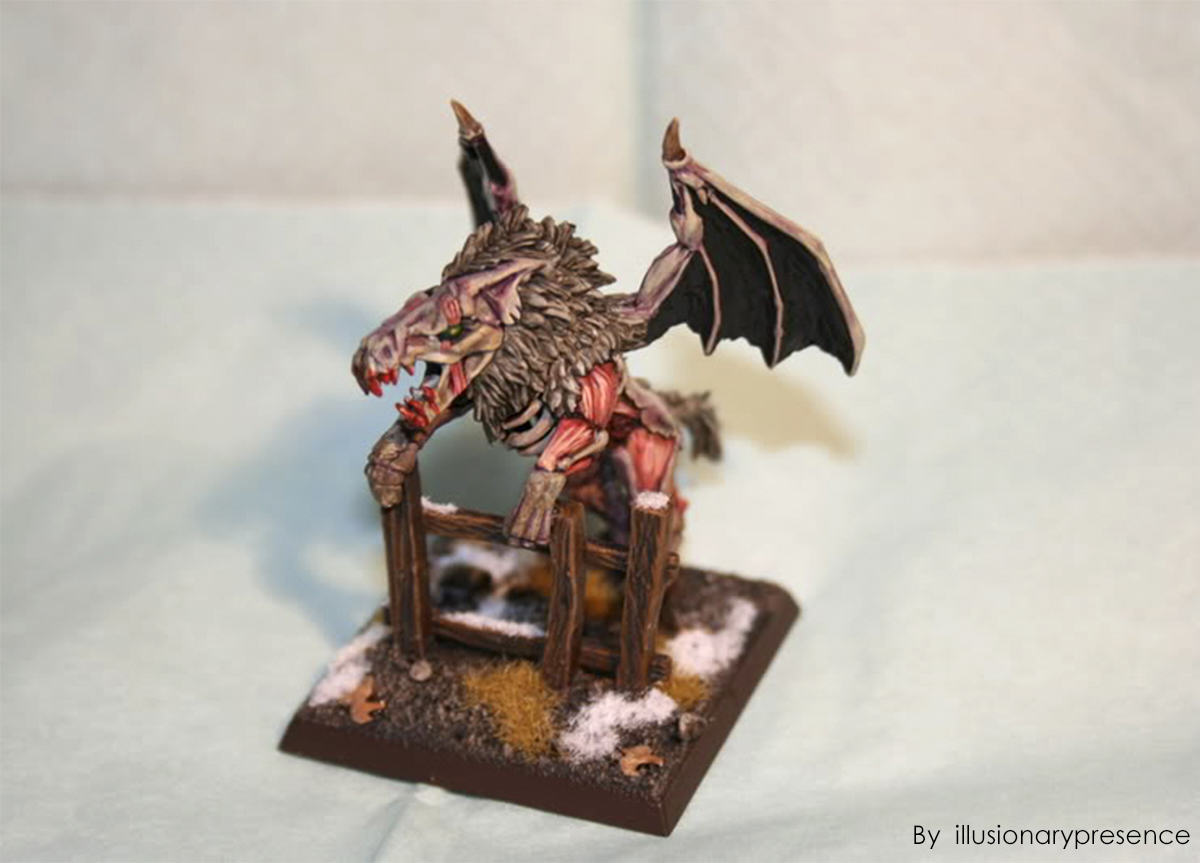 Taking Mousillon heraldy colors, illusionarypresence has painted an great undead army commanded by vampire counts for Warhammer Fantasy.
We wish that you enjoy with this army like us!