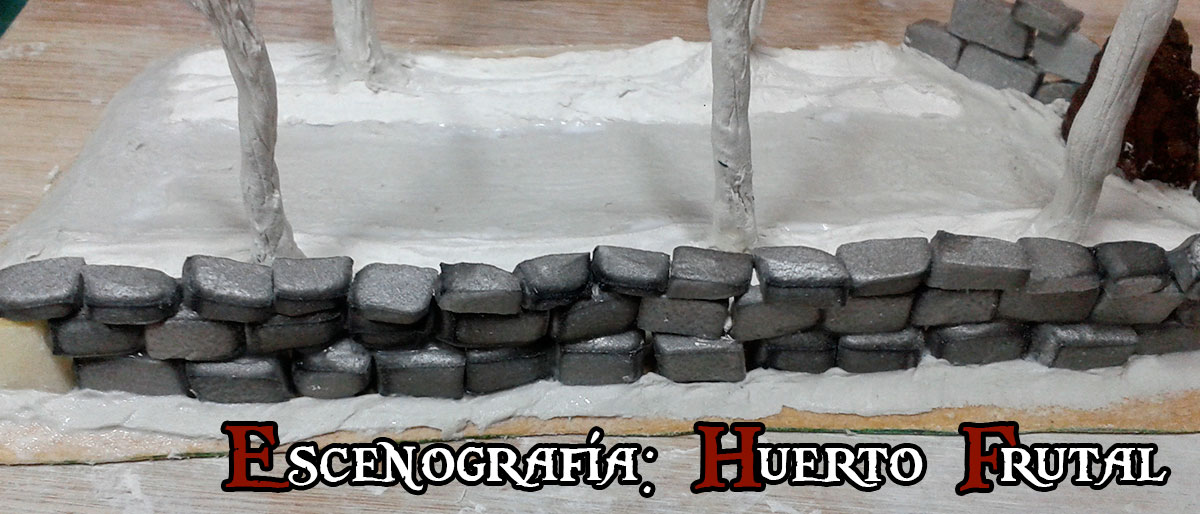 Scenery does much interesting a wargaming game. It helps us to feel battle atmosphere. We have done a small Warhammer orchard to play Warhammer Fantasy, Mordheim (Empire in flames) and 1650 A capa y espada.
We are sure about you can remember our modular wargaming surface. It has been a long time since we did the last piece, now we go back to it. We added a new element to play as objetive or like coverage, a Warhammer orchard.
Old warhamer scenery is very relaxing when you do it
We wished an easy and small element into old warhammer scenery style. So we decided to do a Warhammer orchard with two tree lines, a wooden base and small stone wall.
First we did the small trees with wire and Das clay as we showed in the article "Sculpting a wood". Small trees were clearly much easy than the big  ones!
Then we cut a piece of DM wood and used sandpaper in the edges. We put the trees on top to checked.
Finally we applied Das clay in our Warhamemr orchard.
We have been working alots doing severals stone walls, but our modular wargaming surface has a old foam walls, so we did another to circle our Warhamer Orchard.
We can't wait to play 1650 A capa y espada with our Warhammer orchad, but something was wrong. Ground was really irregular so we remove it and added some big stones.
Adding Das clay and using a toothbrush our Warhammer orchad was ready to be painted!
Sam was checking all time that our Warhammes orchas was building according with Empire's standard.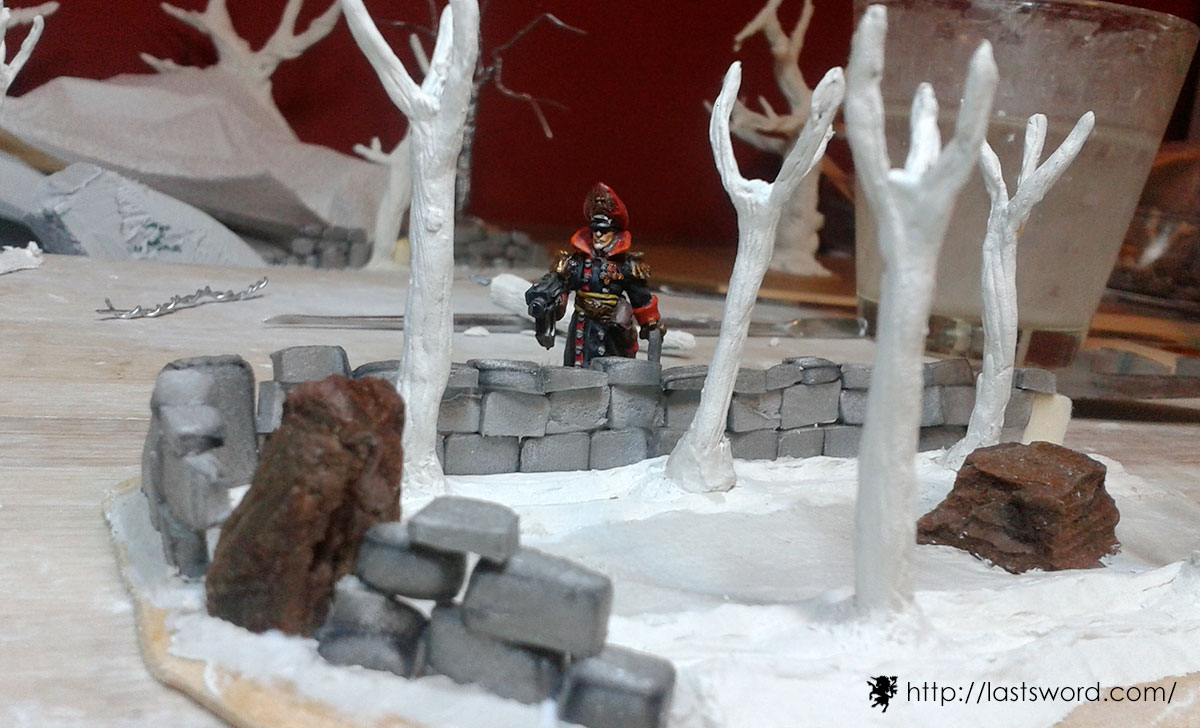 It has been fun working in old Warhammer scenery style with clay, wire,  wood, cartoon, foam, etc.
We hope find free time soon to paint it and star to play Mordheim (Empire in flames) and 1650 A capa y espada.
Do you like our Warhammer orchard?