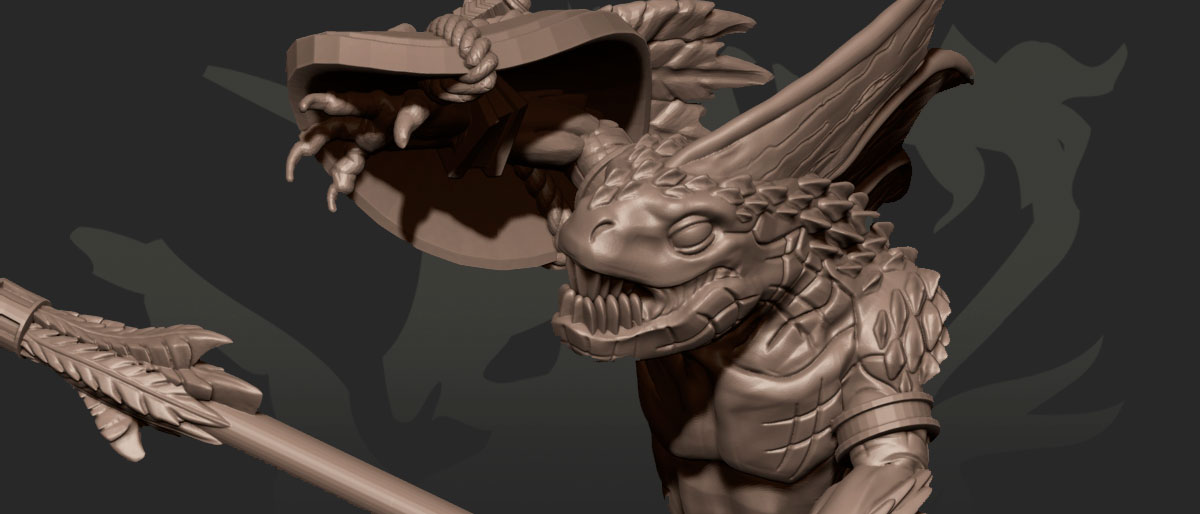 Today I want to introduce you the core element of the army, the skinks! You will find them in the following kickstarter, The Jungle awakering, for lizarmen and Saurian Ancients armies.
Last weekd we showed
NazKa-Y, the caiman ancient
, now is the time of a smaller cousing, a skink! Everyone knows how important these little guys are and that's why they deserved a proper badass good looking design.
A personal new concept of skinks.
For starters I always thought they should be bigger but the most important missing element for me was the lack of dynamism on all the others designs. So I came with a new concept to enhance that: why not use the tail of these guys to handle their weapons or shield right?.. Many reptiles do that in the nature, so I thought I should go for it.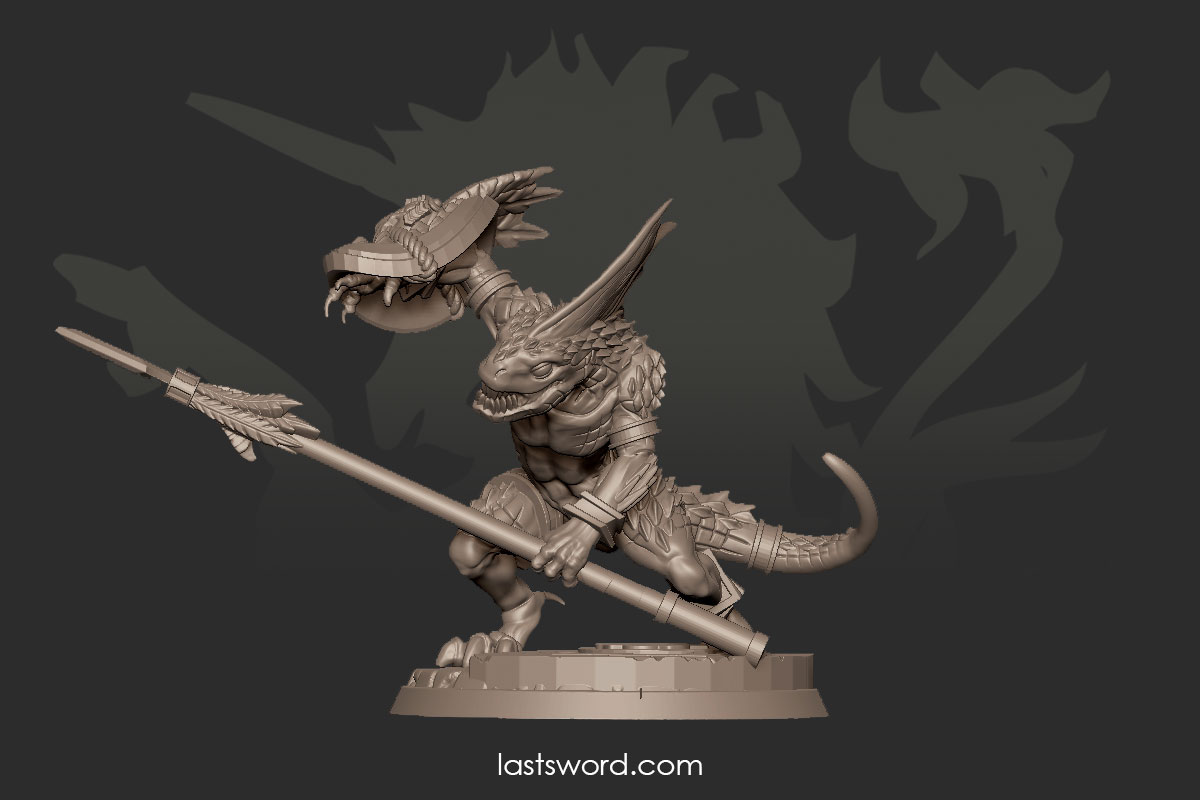 After many tries on the poses I finally find a way out going even further by making them « standing » on three limbs.  Thanks to that I had the dynamic of the skinks solved. But something was still missing, I still wanted to give them more prominens on the field.
They were already a bit bigger and covering them with artefact was too easy to work out properly. Searching through reptiles references I finally decide that a good colored crest on their back should do the trick!…
This is my first skink, and I hope that you like. Now I am thining to adding any extra range weapon.
Which one would you like?