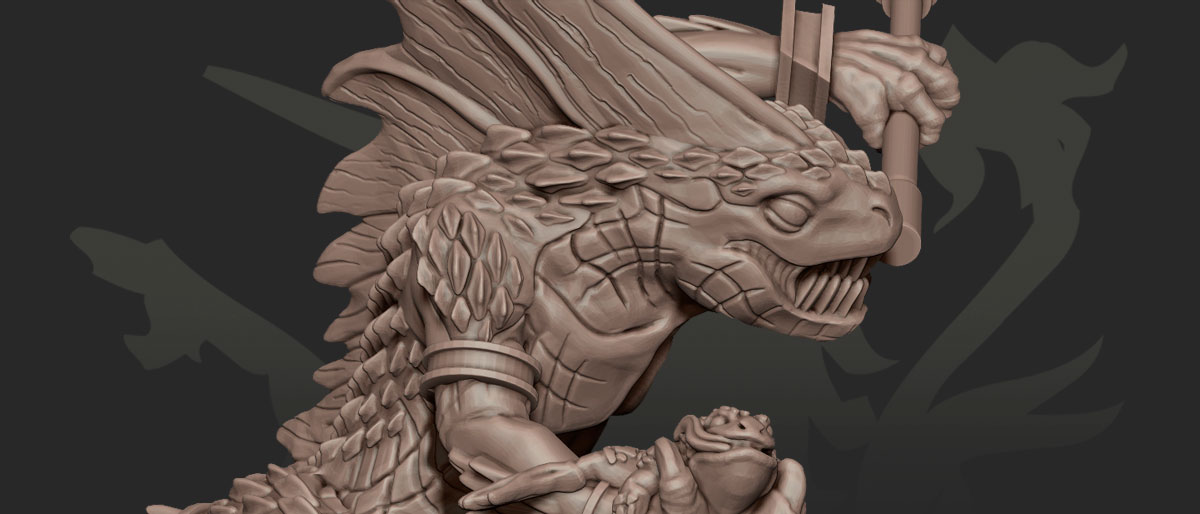 Hey guys, What is much important than small details? small poisoned details!!! Today I want to introduce you one of my favourite lizarmen's element, the Skinks Hunter!

Now you know some guys from our  Saurian Ancient crew as Nazkay, the Caiman Ancient and the Saurian Warrios. Now is time to talk about the Skink Hunters, who with they poisoned weapons strike to the enemies.
For this unit carrying blowpipe I wanted to achieve more realism and character than the original ones. So for that I worked a lot on the design of the range weapon and the most important thing to poisoned the dart: the frog!
Skinks with blowpipe or spear and shield.
It was quite a challenge to achieve a dynamic, realistic frog and make it fit for casting regarding the super small size of it. But after a lot of work we made it!..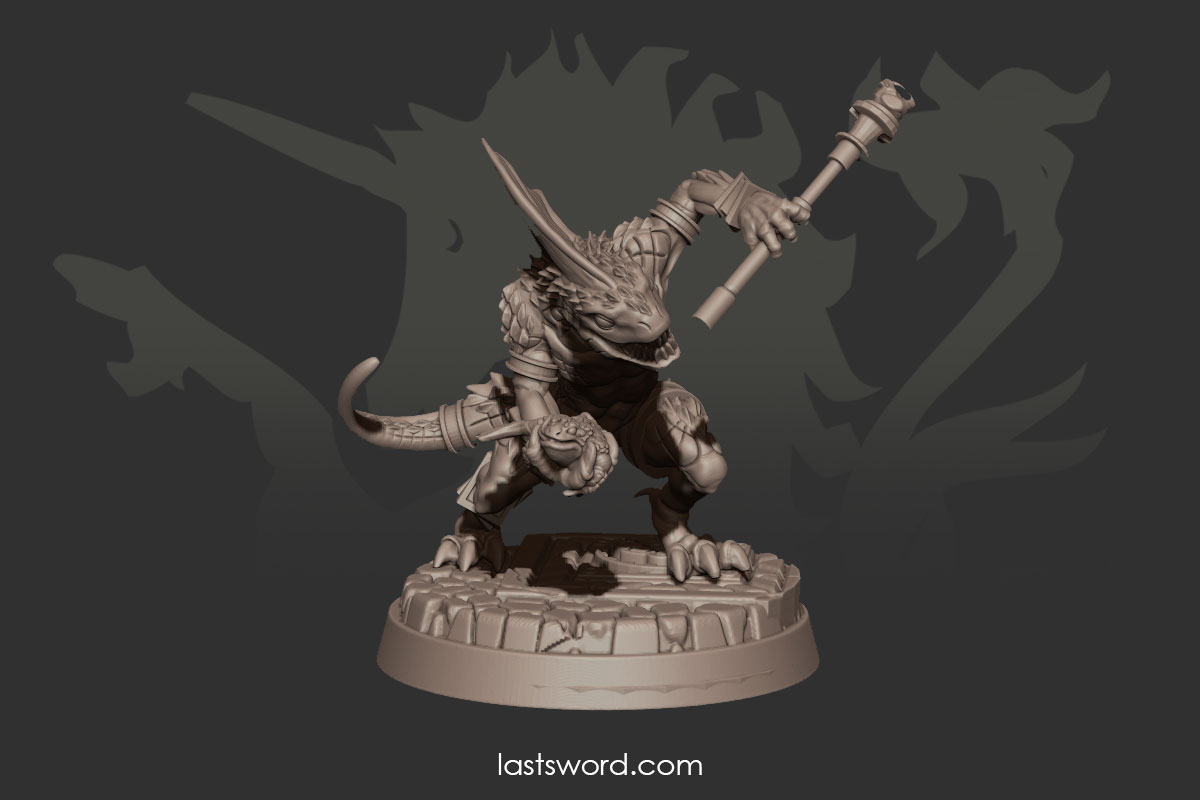 The unit will come with 4 different poses plus, variety enought for any army or skirmish task force.
I added some darts on the leg, plus that I achieved a super cool dynamic pose managing to make the alpha hold the boltspitter with the tale.
Go check the painted model 😉
Keep working in the campaign and can wait to launch it!!!!
Well guys, would you like to include our Skink Hunters in your Lizarmen army?