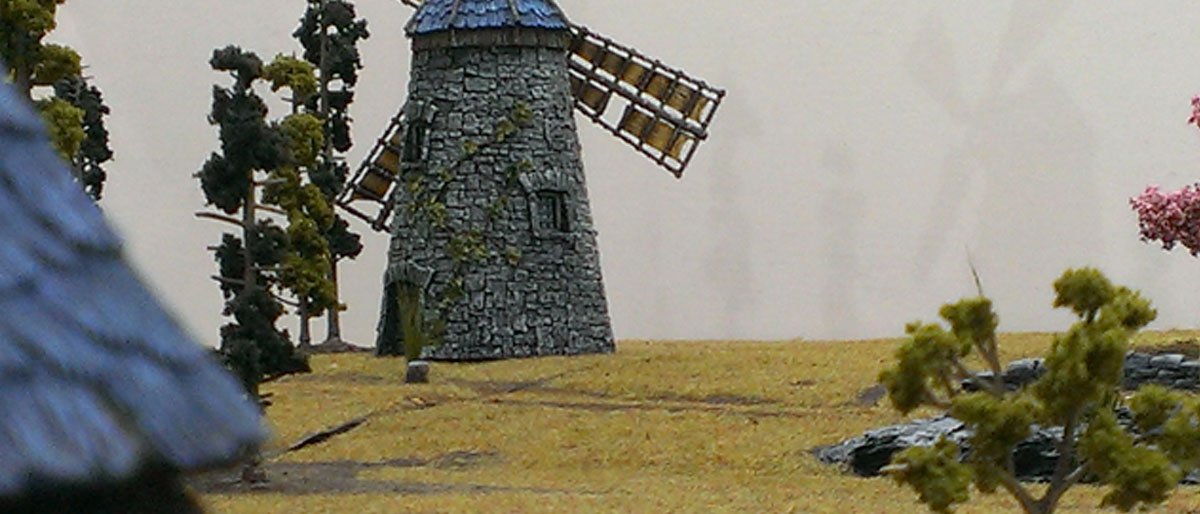 It's true that there's no
Warhammer Fantasy
,
1650 A Capa y Espada
or even
Mordheim
based on
Empire in Flames
board that isn't completed in one or two hills. We were used to see the clasic couple of
wargaming hills
aimed each one to a different deployment area, and we wanted to do something different. After doing the
paths
and
wheat fields
for our
modular board
we decided to give it some height.
The first step was the references and planification. We exactly knew what we didn't want, but not so much what we did want. In the start we excluded the rugged hills and the ones that couldn't be integred onto the table. We didn't either want something typically symmetric for the Warhammer battles. That's why we decided to cover half of the modular board with only one hill that would take 3 60 x 60 sections .
We did some sketches on paper to set a little more the previous ideas. We wanted a path able to connect the other modules that would climb progressively the hills till reach the climb. We thought of a garden in the half of the zone so it wouldn't seem empty, and some fences in the upper part as a grazing area or just an area to place a building. We would finally add a wooded area.
Both garden and climb with a building would result in great objective locations for 1650 A Capa y Espada, or the central part in Mordheim (Empire in Flames).
Doing hills for wargaming has always seem something simple. Some polyester, a blade, and give it some shape. There's people who use paper pastry.
We decided anyways to investigate a little the way we could soften ours, cause they were gonna be a huge element. We tried with blades and heat on them but it ended up not convincing us. We would have to cut the hill in rectangles so we could use heated thread from the polyester saw.
On a extruded polyester plate whose dimentions are 120x60x3 cm we drew the path and delineated the areas. The plate was big, so we cut it first in 3 sections, one for each board and then in rectangles of different size.
We gave it shape. We wanted a soft slop, so we tried not not leave big unevenness. We had played in other modular Warhammer boards where the bigger hills had the inconvenience of miniatures slipping, so we didn't want that to happen again.
After that we went for the path that would be made of pure ground. We used air dryingpastry for that. We textured it and examinated the result for a long while. But something was wrong on the hill.
We realized that the problem was that the hill ended up being too regular, and it was something we first did want to avoid. To solve it we didn't have no choice but cut and discard the work already done.
Conviced we were going the way we wanted, we used a blade and did a huge round cut that broke the regularity. There was a true unevenness and to save it we had to use newspaper paper with white glue. We helped ourselves by using wedges to save the height.
We finally decided to cover with paper all the irregularities on the hill. We added some pine tree bark we midly buried to give it some diversity.
Once it was fully covered it was ready, so we left it on the texturize drawing unit.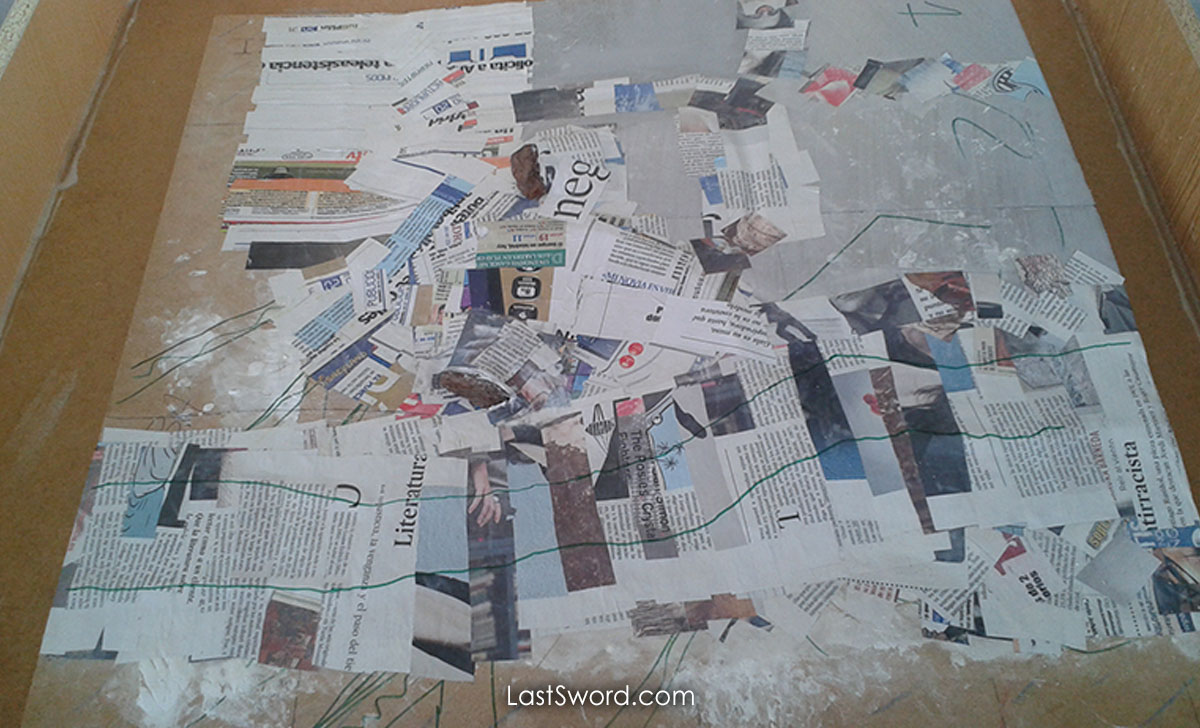 That's how we completed not only the first module but also the way of doing the rest of the hills. In the next posts we will show you how to do other parts of the hills for wargaming.
We realized the rule level where it would be more noticeable to play in a hill from that size would be on Warhammer Fantasy. In other games like 1650 A Capa y Espada, or Mordheim (Empire In Flames), not so much. But in all three of them would contribute a beautiful visual to the confrontations when we saw the miniatures on it.
What do you think about playing on a hill?