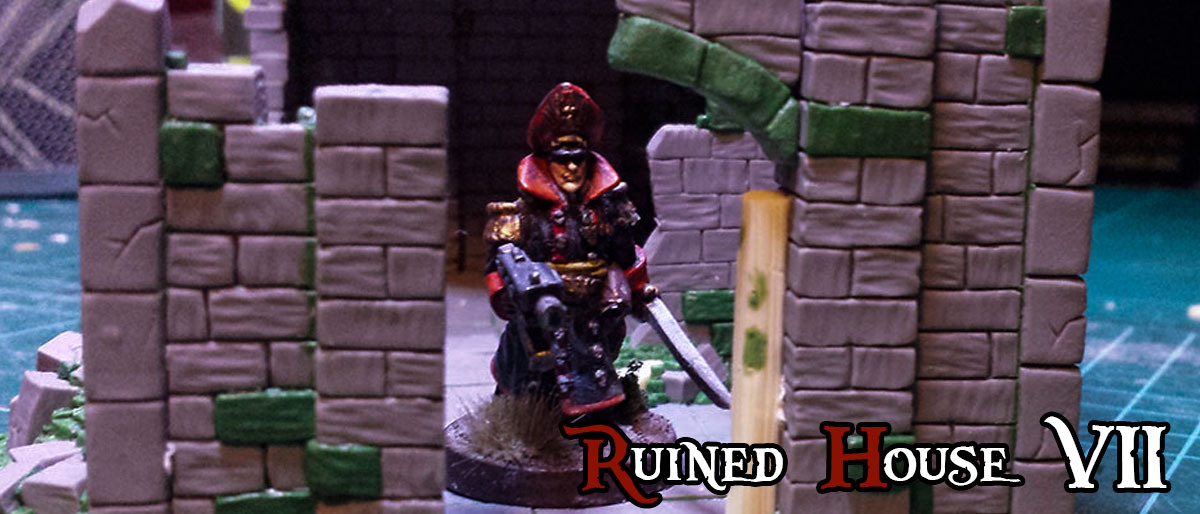 Warhammer fantasy, Mordheim (Empire in flames) and 1650 A capa y espada have a different game experience deploying sceneries on the tabletop. Finally we have finished our ruined house, we hope that you like it!
It was a very long way from the beginning to now, even I had to go back to Scotland for few monts… lovely place by the way!
Right now we are really proud of the final result. Sculpting from a block of clay to a ruined house has been a very enriching experience.
Sculpting scenery for Warhammer fantasy is an exciting challenge.
Now without futher preamble, ladies and gentlemen our ruined house!
We showed how to sculpted the ground level in the articule "Ruined house". Wooden floor was made in "Ruined house V"
View of outside of the ruined house for Mordheim (Empire in flames).
We sculpted the shutters in the article "Ruined house VI"
As we sculpted a ruined house se added debris everyvere!
We explained how in the article "Ruined house III"
This it was a very long scenery project, so we have devided craft a ruined house to be able to do resin copies.
Molds weight more than five kilos!
We you are working with resin, bubbles is something natural. Finally we do our best to tray to get less and less bubbles.
Sam checking all ruined houses, ready to be apinted and deployed.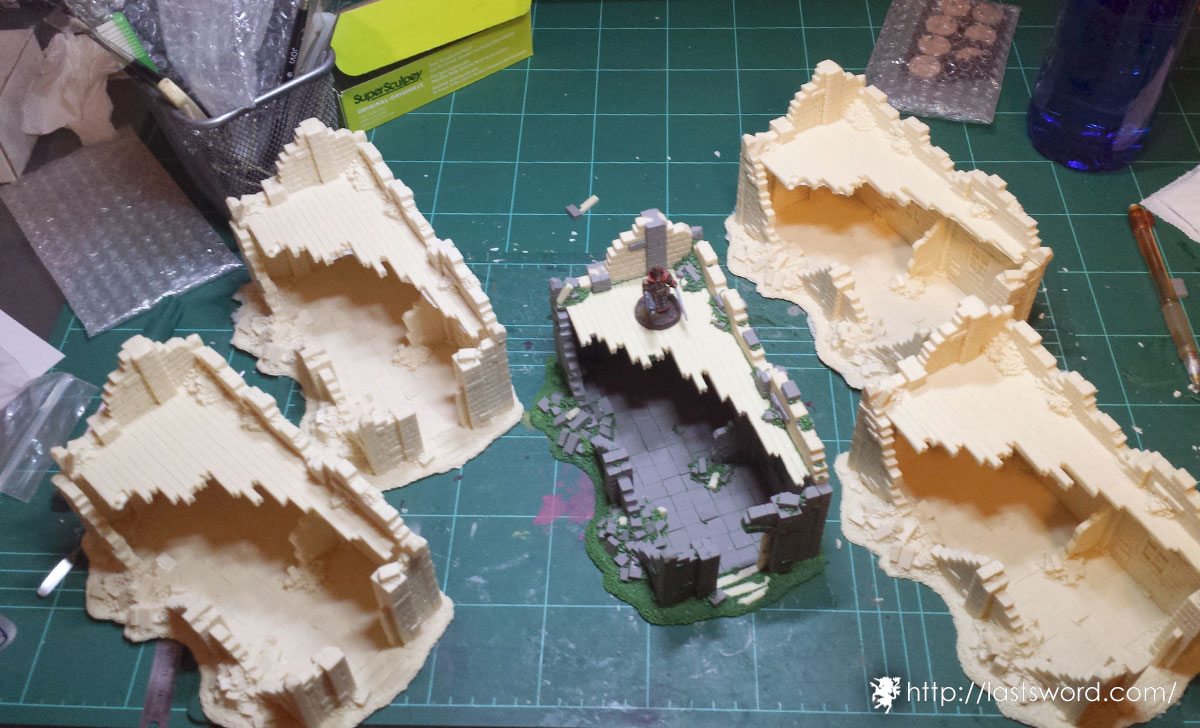 We would like paint our ruined house as soon as possible. Although we need to do first shutters molds. Anyway our ruined house for Mordheim (Empire in flames), 1650 A capa y espada and Warhammer fantasy is done
Do you like our ruined house?