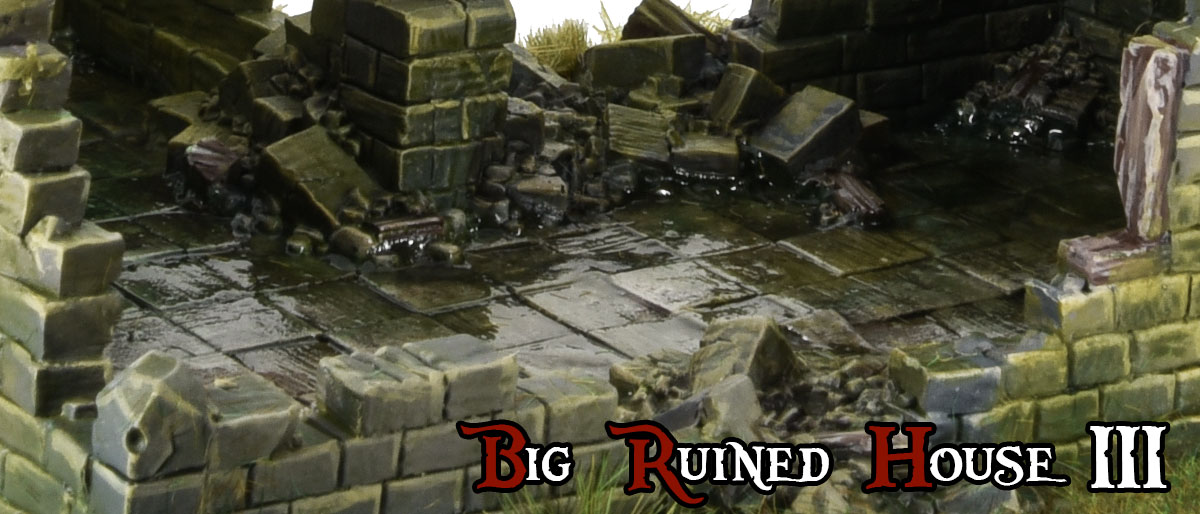 Mordheim, Frostgrave and Age of Sigmar need scenery to play in, however Warhammer Fantasy and Kings of war need scenery to play around. We have finished our big ruined house! Even now is painted!
Afthe work in our ruined house, and use a copie as base for the big ruined house, we have been working so fast. Little by little our village is growing!
The big house looks great as a scenery element!
Scenery looks better when elements has something in common, that is one of the reason why we use a ruined house copie to do our big ruined house.
We have been telling you how we did big ruined house in our articles:
I Ground.
II First floor.
Paint each brick was a hard job, but at the end we are so proud of the result.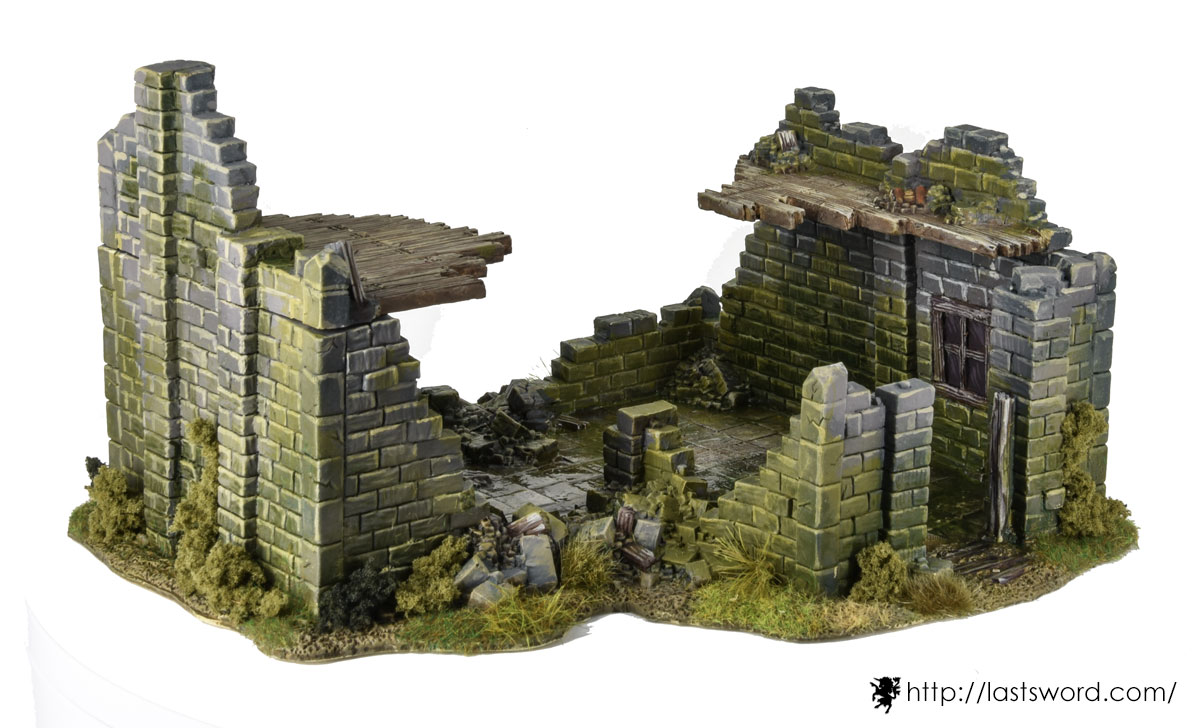 As time goes by, big ruined house has becoming green.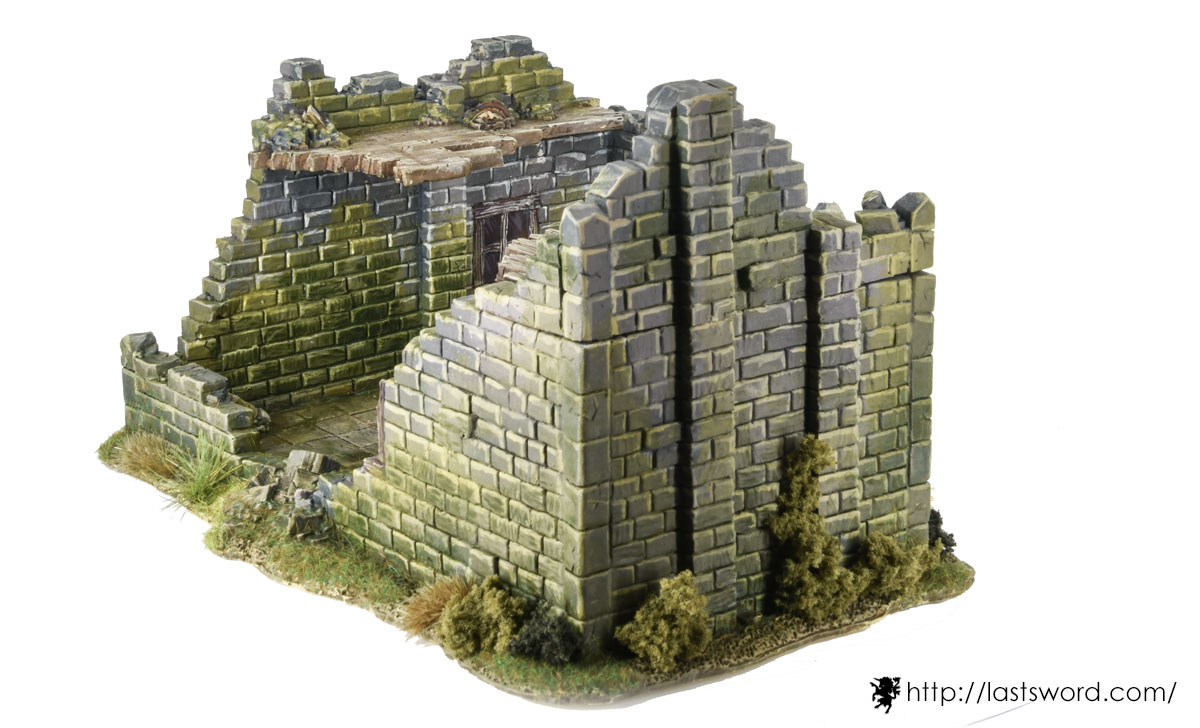 Rain has been falling into the big ruined house, all tiles are wet.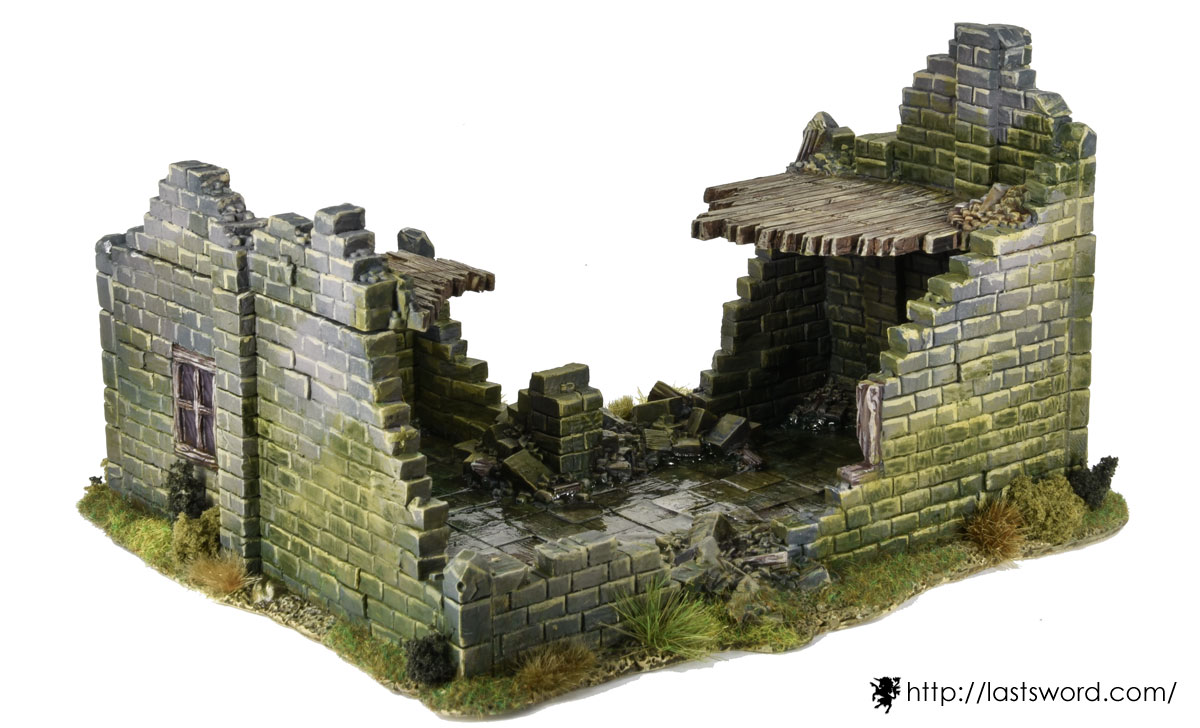 We are really happy with the result, we wish that you like too.
Right now we are thinking about  the following scenery element for our village. Maybe a bigger ruined huose with extra details will be a good idea…
What do you think about our big ruined house?