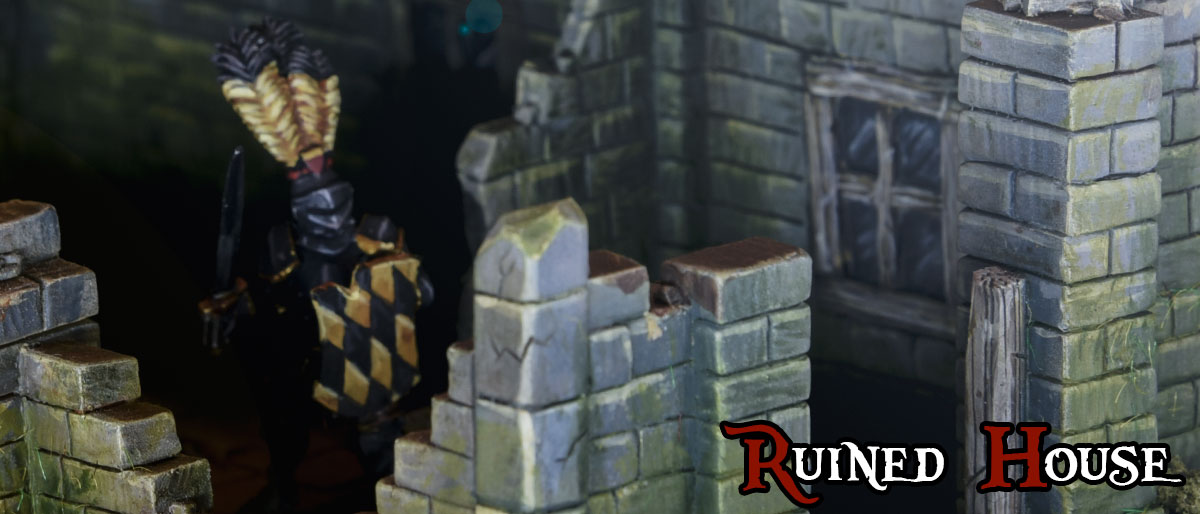 When you play with painted scenery battles looks better. Warhammer fantasy, Mordheim (Empire in flames), Frostgrave, are games that everyone should play with full painted scenery. After a long time we have finished to sculpt our ruined house for Mordheim, nowadays is painted!
To be fair, finish our first ruined house has been not easy. From the beggining to the end we have need to do a lots changes. But right now we are so proud of the result.
The ruined housed full painted is great as Mordheim scenery
If you wish see full process, here you are all blogentries where we talk about the ruined house for Mordheim:
II Stone floor
III Columns
IV Wodden floor
VI Shutters
We did a 360º video to show up full scenery
It was not difficult paint the ruined house, but it has taken a long time.
We painted green in walls and  stones with humidity.
"A reichguard soldier find refuge inside the ruined house"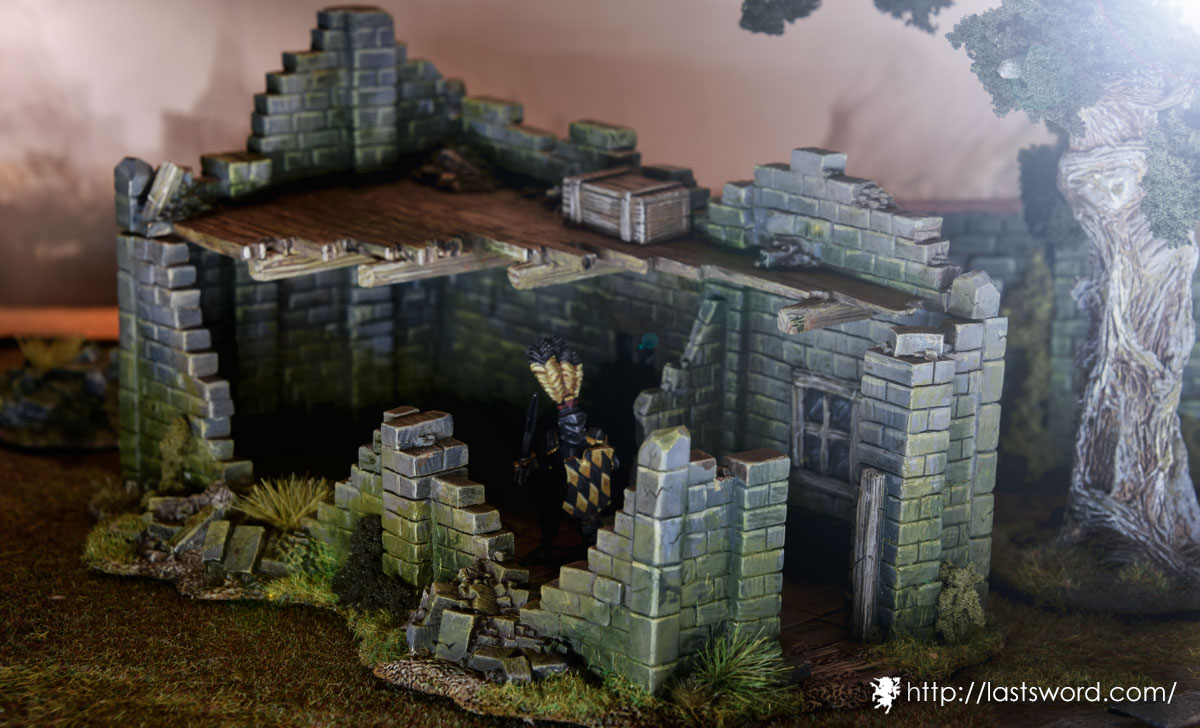 We need to do resin copies before to add the sutthers, but the house is done!
We hope that you like our first ruined house. Nowadays we are working in the second one, the big ruined house.
Do you like how we have painted the ruined house?