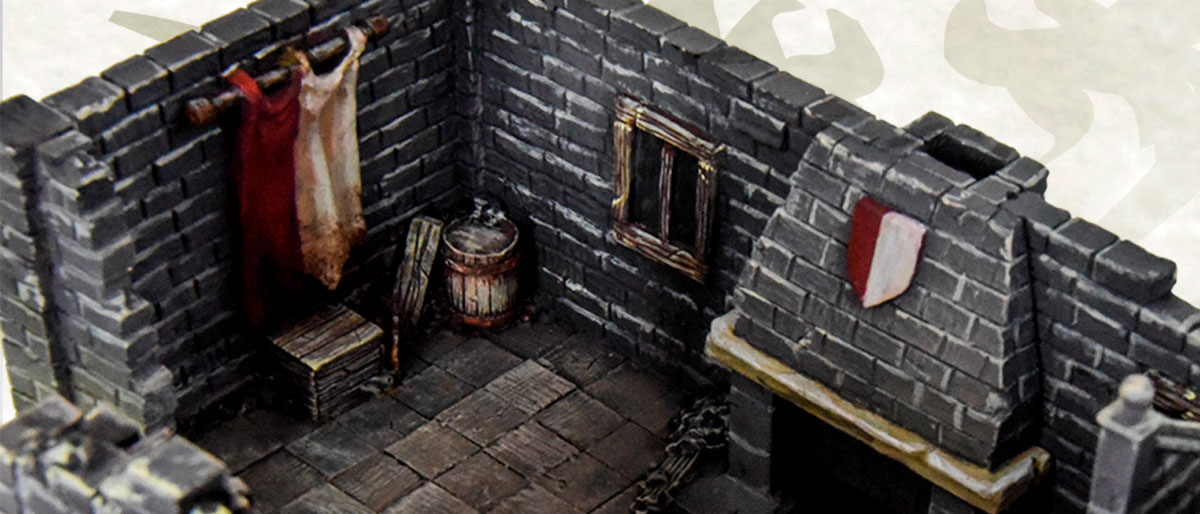 The ruined hall is our new building that we add to our scenery collection. Although now ew are really busy with our Elven lords campaign, we can not wait to play Mordheim (Empire in flames) with our new house. To celebrate it, we have added a new scenery pack with all our ruined house in the kickstarter campaign.
The Elven Lords and The Ruined Hall have been walking together. So we gonnad add this is new scenery piece in our kickstarter campaign. We have done a scenery pack with all our ruined buildings, The old town. Now you can set up your own town just for 65€!
Furthermore, a lot people have been asking about our vessels after to see our article A board for the Elven Lords, so now you can take them too!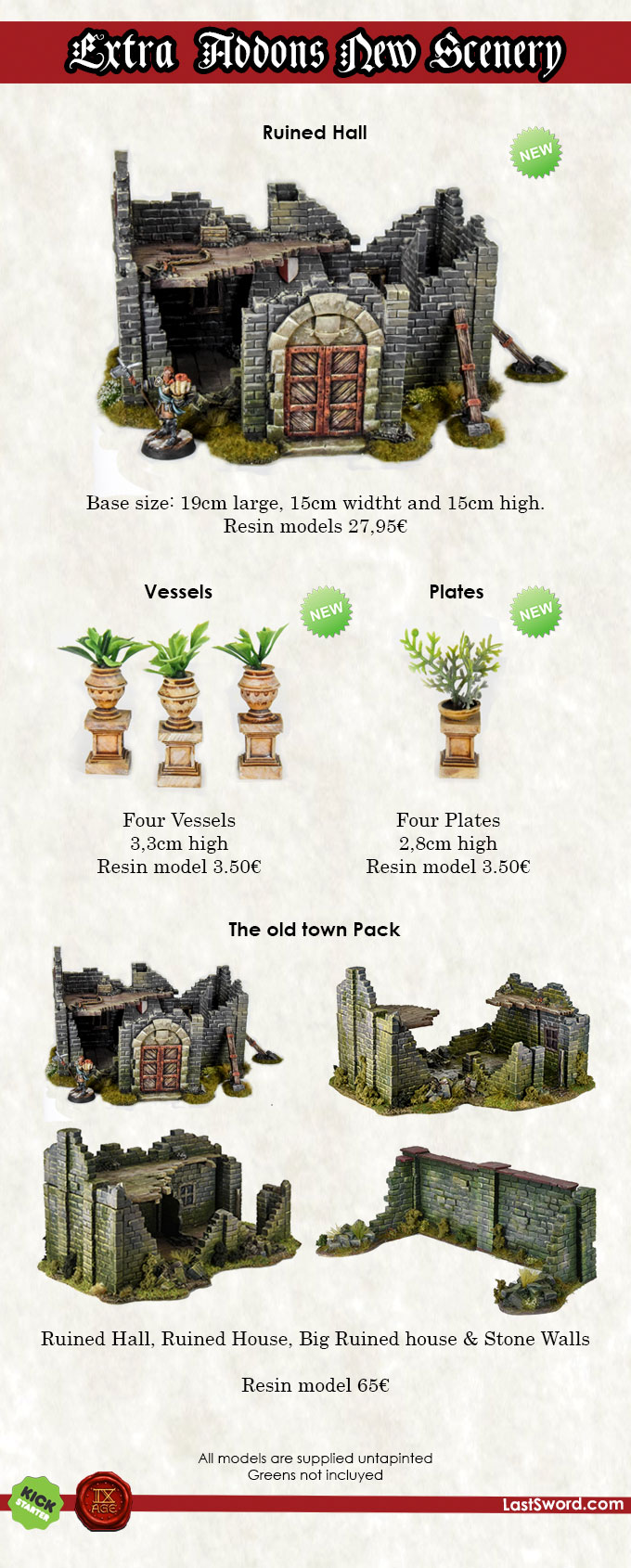 I love watch how projects grow little by little. Most of the times, when I decided to do a big, big project, finally I never reach. But this time is different, The Old Town is becoming a great scenery project!
A new ruined house to play Mordheim (Empire in flames), Warhammer, 9th Age….
We had The Ruined house, Big ruined house, Water weel, Wooden gate and stone walls. We wanted to add a new element who looks much "noble", with out a eccentric elements.
Along the last articles, we have done a stone stairs and a fireplace for Mordheim. Two independet elements ready to be added into a building. And the ruined hall is that building!
Check out our 360º video!
I spent a lots hours sculpting the hall, but honestly, Asdarel took ages painting it. And now looks great!
Ground floor and first floor are independents pieces, even you can use other pieces from our ruined houses. We added to wooden beams outside holding the wall, that you place wherever you wish. Besides, there are shutters in the back windows.
There are a lots of inner details, like a shield over the fireplace and a banner on the wall.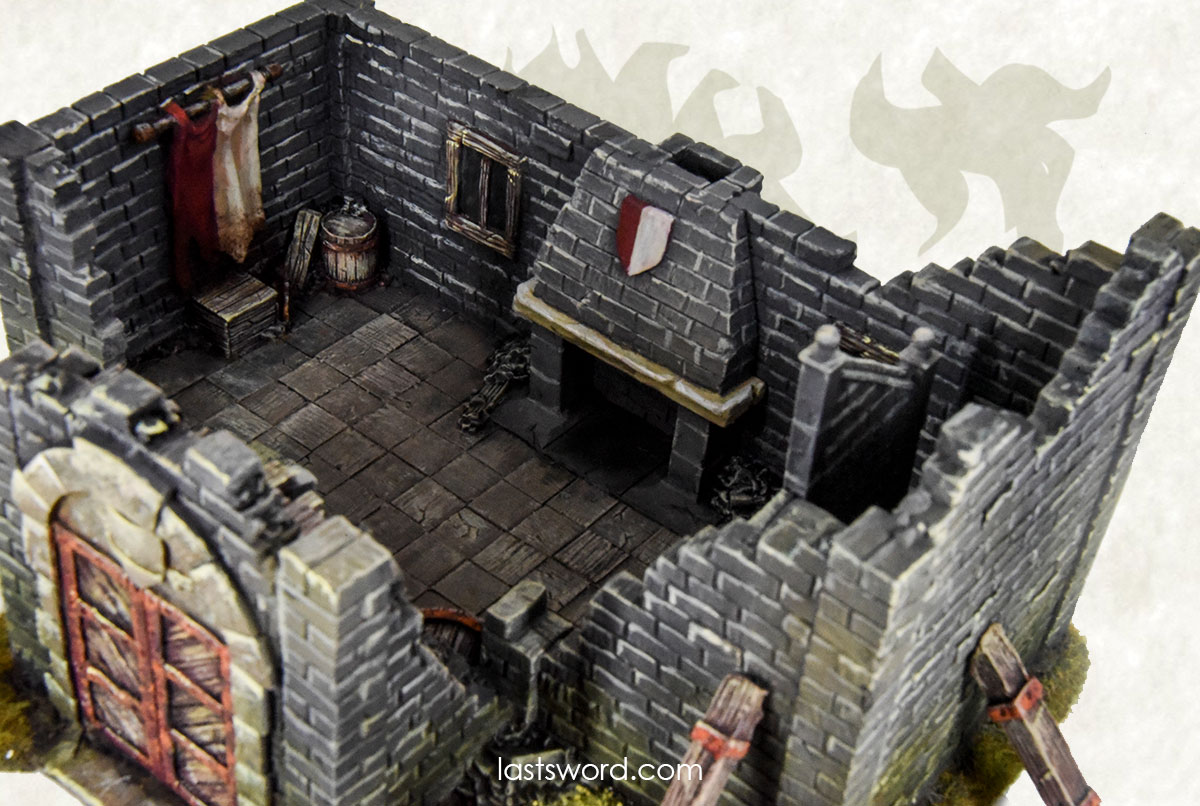 Strone stairs will be a great fighting point, it is the only way to erach the top!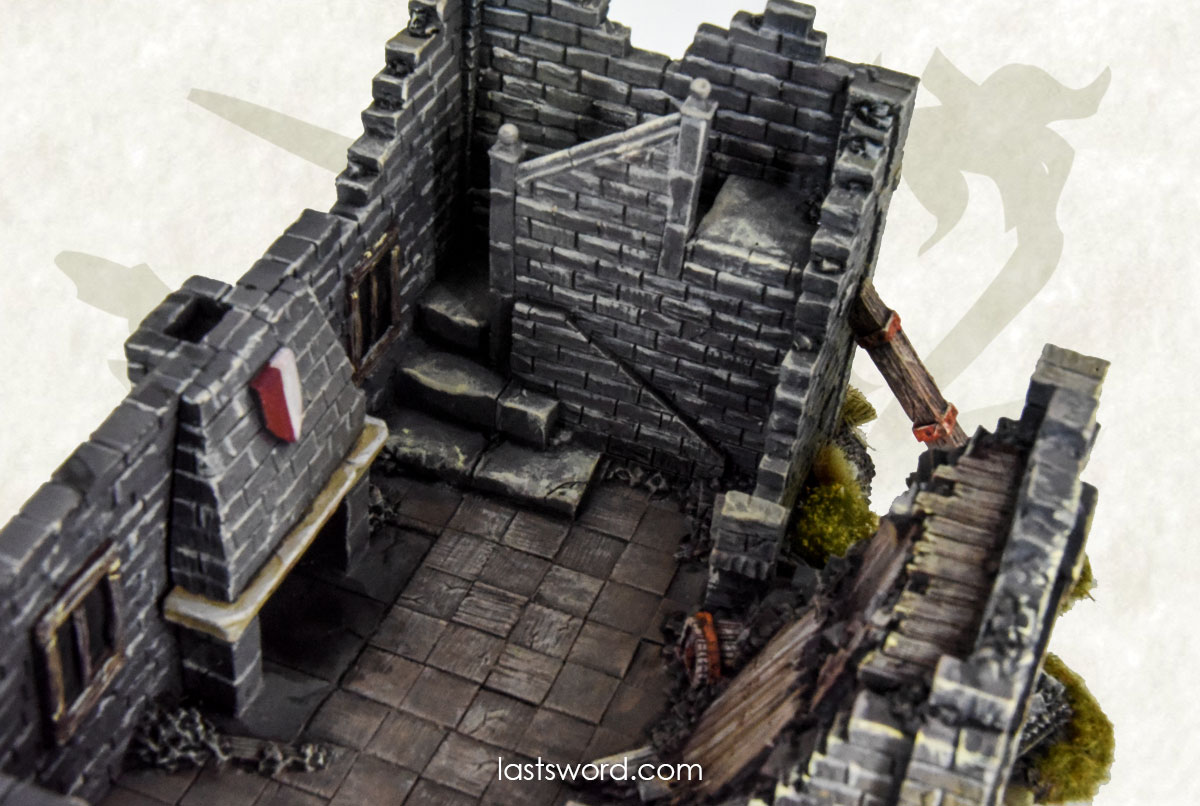 First floor has collapsed long time ago. Now there are some treaures under the debris. Will you fight to take them?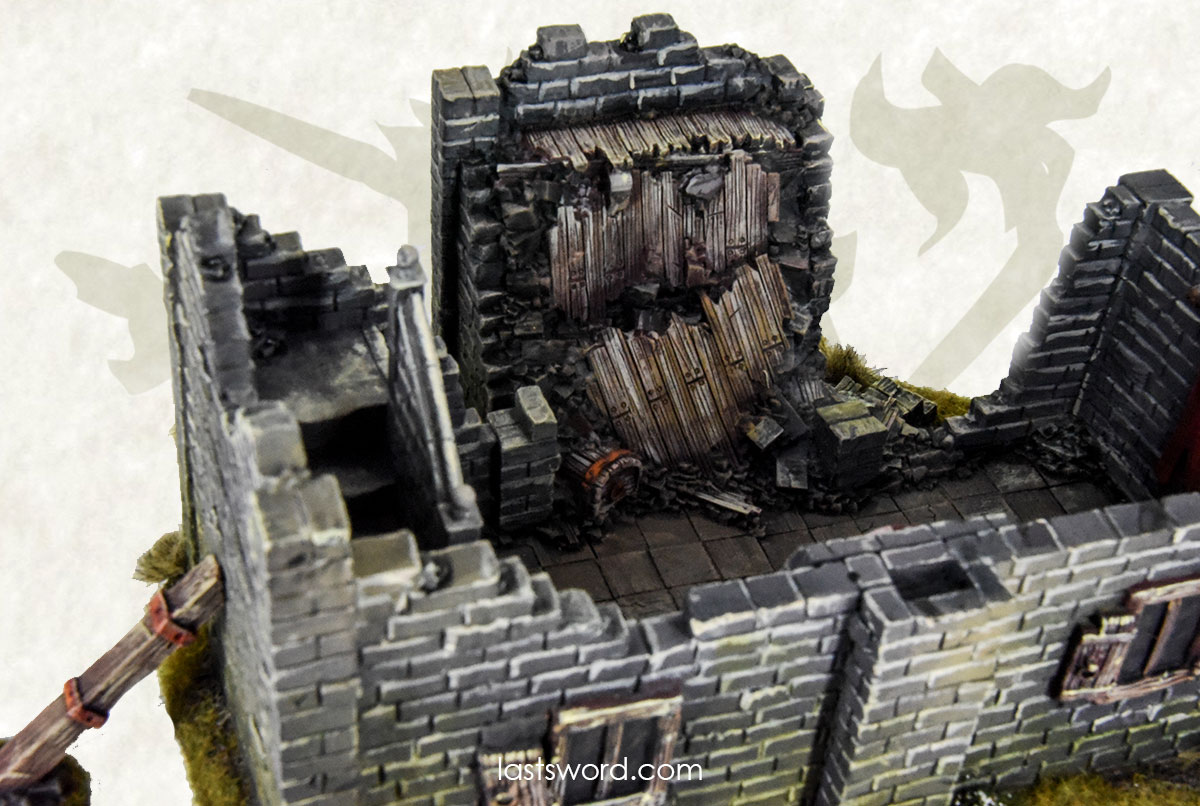 "Reichguard Captain custody the ruined hall, a remins of better times".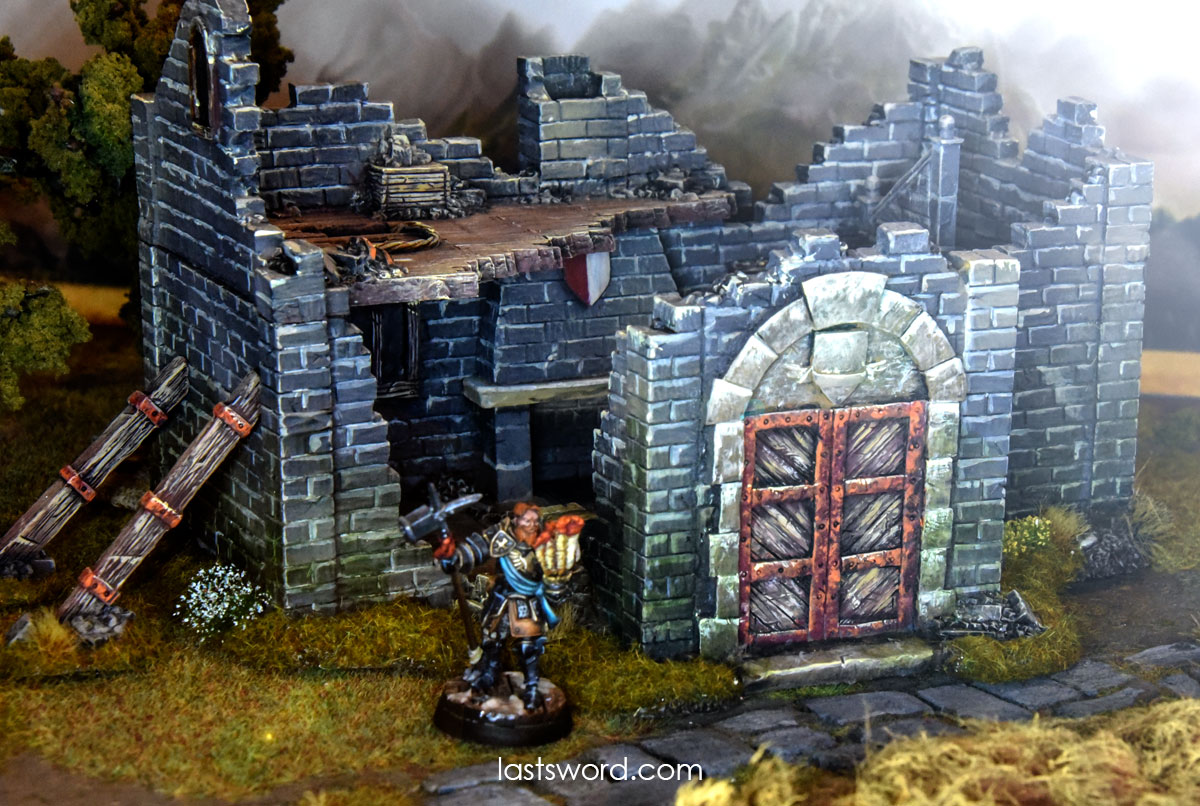 We have a new building! What is next?
Furthermore we going to add The ruined hall into our Kickstarter campaign. A great chance to take it!
Do you like our new house?