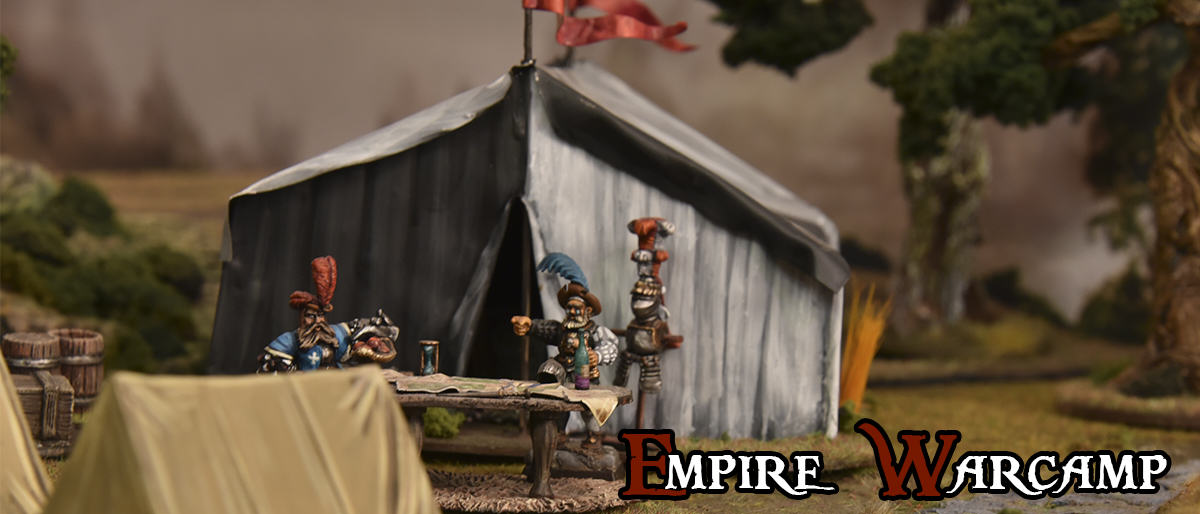 Napoleonic games use to have baggages and warcamps. It's something that we really like, and it could be interesting for Warhammer Fantasy, Mordheim (Empire in Flames) or 1650 A Capa y Espada.
"Lords live wars warpped in luxury and silk"
For that reason we decided do a small Empire warcamp. We only spent a day building and painting, so is so easy and anyony could do it!
Generals pavilion is the biggest tent in the warcamp. Painted with Ostland colours, white and black a armour rests in front of the door.
Regular troops use less luxury tents, by Reenedra.
Our next step was do a table. We built it with balsa wood. We cut small pieces of tin to do pans, and we took a lots small items from our reserve.
Small details makes the difference, sceneries looks better.
Provision pile are a very useful item. We bought some crates and barrels by Antenocitis Workshop and painted them in a brown color. Finally we got a excellent objetive score.
We hope that you like our Empire warcamp for Warhammer Fantasy. Maeby you would like to do your own by yourself 😉