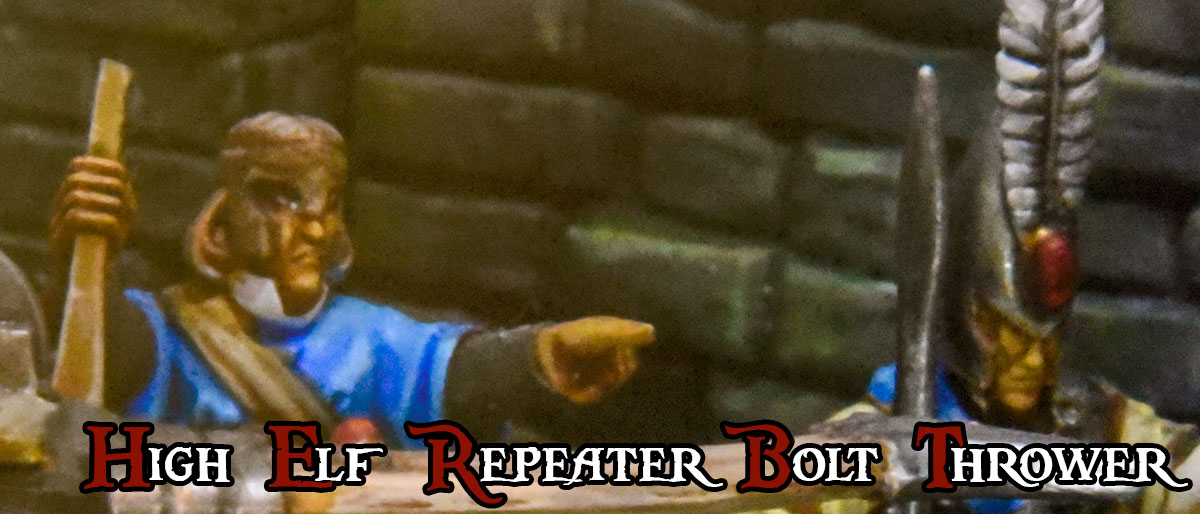 High elf repeater bolt thrower will probably be one of the most iconic units of Warhammer fantasy. We have painted one to deployed with our High elves host in combat.

In these times when people only need buy a big big box to collect a hole army, we are still collecting brick by brick. We strated with Lothern Skycutter and Dragon Princes of Caledor. Now our High elves army for Warhammer fantasy has a new figure.
Gunpower cannons are not the only good war machines in Warhammer Fantasy.
We didn´t have enough time to paint our High elf repeater bolt thrower. Anyway we applied our High elves army scheme colour.
Crew and repeater bolt thrower has been painted with light colors, so are figures very clear. We used Rhinox Hide as basecoating, Agrax Earthsade for shadows and finally we layered with Tallard sand and Screaming Skull.
Bases are very important element to us. We realised what small pieces of details is better than a big piece of one detail. So we added a bit of foliage, sturfs, flowers, etc.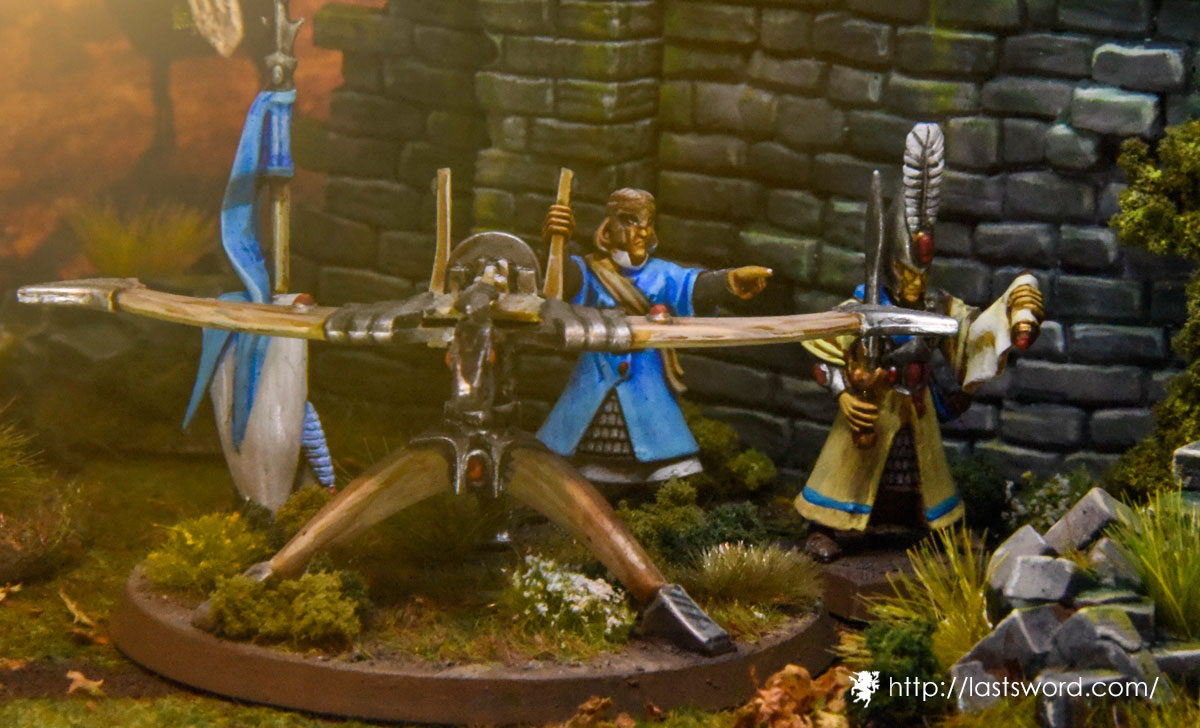 High elf repeater bolt thrower wont be our last incorporation. So we expect can play to Warhammer Fantasy with our High elves army soon.
Do you like our High elf repeater bolt thrower?